Did you know that it's Breast Cancer Awareness Month? Whether you have been diagnosed with breast cancer, know someone currently battling breast cancer, or have lost a loved one, chances are we all have some kind of connection to this horrible disease. In honor of bringing awareness and showing support for the cause to fight it, many people wear pink during this month. So we've gathered together lots of cool pink baby and kid gear in honor of Breast Cancer Awareness Month. Take a look!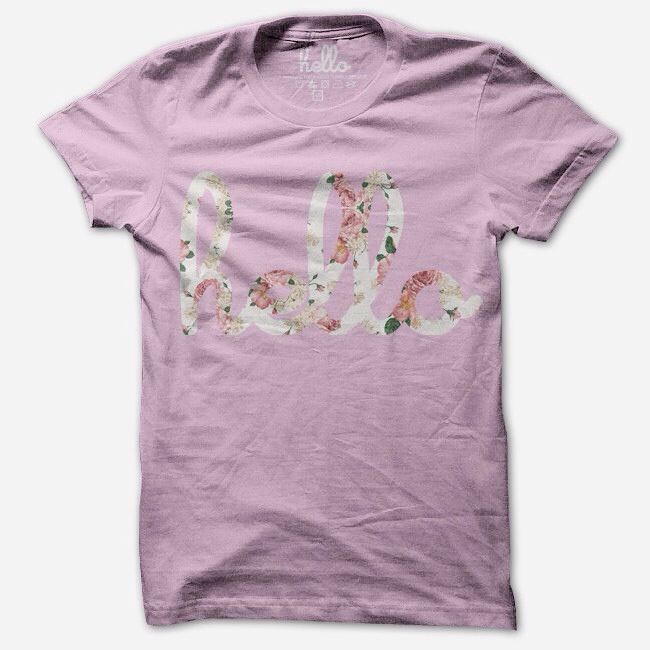 This cute pink tee from Hello Apparel is on my wish list. It comes in baby, kids, and adult sizes too! I especially love the floral print that Hello is written on!
This little flamingo lattice dress from Little Hip Squeaks would be perfect for your sweet little girl. It's made in right here in the USA and is the perfect A-line dress for your little lady.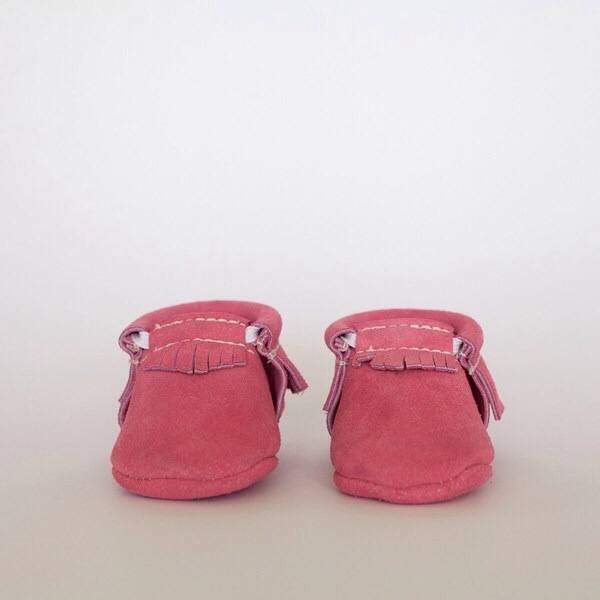 These bubble gum colored moccasins from Freshly Picked are handmade from a beautiful and comfortable suede material. They are easy to get on, easy to take off, and most importantly, stay on your child's foot!
I love these pink pyramid leggings from Jennifer Ann so much that I wish they came in adult sizes so I could wear a pair myself. Available in sizes newborn to 4T, these leggings are 100% eco-friendly and each pair is hand stitched in the USA when you order.
Here's the perfect pink accessory from Crew And Lu. The pink ombre headband is comfortable for your little ones head and super stylish! The knotted look adds a cool and trendy vibe to any outfit.
These super fun, super hip tye dye leggings from Thief And Bandit Kids are about the coolest things I've ever seen. Check out that fringe detail on each side! These are so unique!
These water color ikat shorts from Candy Kirby Designs come in a print that she created herself originally using watercolors. They have a high quality elastic waist band that will stretch as your child grows, allowing them to be worn longer. Each item is handmade when you order! I love that these shorts are quite literally a piece of beautiful walking art!
This Lacoste short sleeve colored light pink shirt from Zappos is perfect for any little boy to wear to school, church, a dress up event, or any day of the week. It's pink without being too pink and would look great with a nice simple pair of jeans.
This totally unisex tank from Of One Sea is printed on a coffee Tri blend tank with pink writing. Perfect for any little boy or girl because it's not too boyish or feminine.