Cosco Scenera NEXT Convertible Car Seat Review (VIDEO)
Looking for a budget-friendly car seat for your child? Cosco has recently launched the Scenera NEXT convertible car seat that will keep your child safe in the car while preventing you from having to second mortgage your house to buy it.
The Cosco Scenera NEXT features side impact protection, a high rear-facing weight limit, easy-to-remove machine-washable fabric, and the ability to fit three across the backseat in a small car all for the low price of $46 at Walmart.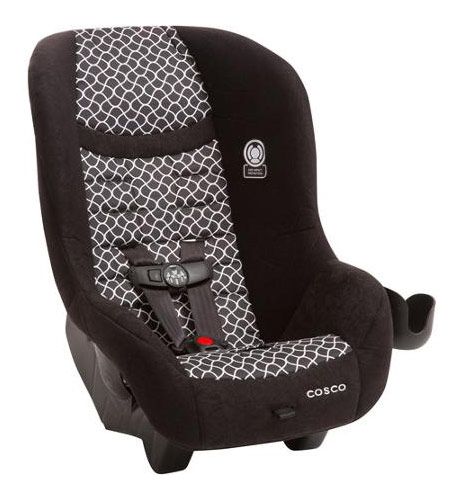 This no-frill car seat is perfect for secondary cars, grandma's car or for travel. The car seat is lightweight and aircraft approved making it a great choice for a travel car seat. We take you up close and personal to show you the Cosco Scenera NEXT in today's Baby Gizmo video!
Fits 3 across in the back seat of most vehicles
Rear-facing 5-40 lbs (19″ to 40″)
Forward-facing 22-40 lbs (29″ to 43″) and at least 2 years old
Side Impact Protection
5-point harness with easy front adjustment
5 harness heights and 3 buckle locations allow for the best fit for growing children
Seat pad is machine washable and dryer safe
Removable cup holder is dishwasher safe
Certified for use on aircraft
Compact TSA friendly design for airport security
LATCH equipped and capable for the entire life of the car seat
Meets or exceeds Federal Safety Standards (NHTSA)
Made in the U.S.A. with American and imported parts