Add Cozy Christmas Pajamas To Your Shopping List
In our family it is a tradition to gift Christmas pajamas on St. Nicholas Day each year. That way, the kiddos have all of December to sport their Christmas sleepwear! There are tons of darling options hitting the stores shelves already and I thought it only seemed appropriate to help all you mamas (and grandmas too I'm guessing!) find the perfect pair for your Christmas cuties.
Personally, I love winter themed pajamas – snowmen, penguins, fair isle prints and the like. That way they can stretch well into January and February. But, this year I may not be able to say no to dressing my daughter in a tiny Mrs. Clause nightgown. I mean, so precious, right?
Anyway, on to the cozy Christmas pajamas round up! Enjoy these hip and warm pieces, and definitely browse the shops for other prints and styles – there are so many to choose from and many places are having great sales right now!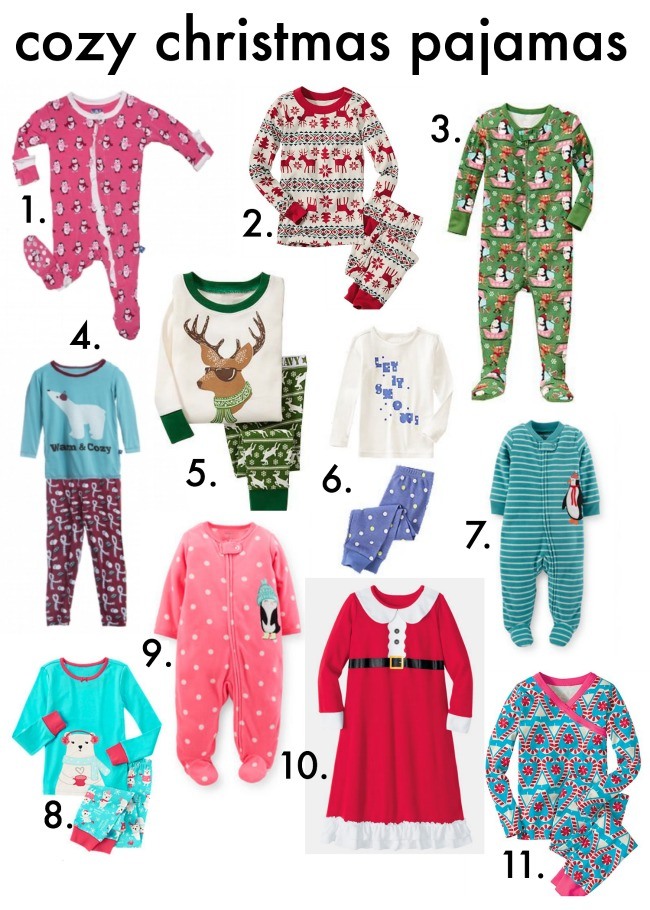 1 /// 2 /// 3 /// 4 /// 5 /// 6 /// 7 /// 8 /// 9 /// 10 /// 11
Where do you usually go to buy Christmas pajamas? Do you look for traditional green and red or do you opt for something winter-esque like me?