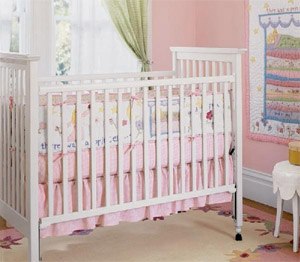 The U.S. Consumer Product Safety Commission has obviously had enough with the dangers of the drop-side crib.  That's right!  ALL DROP-SIDE CRIBS!  No matter what brand!!!  In the last five years, 9 MILLION drop side cribs have been recalled.  So, they said enough is enough!!  And they voted unanimously to ban the sale of drop side cribs in the US. 
The drop side crib was very popular due to the easy access for parents to the bed but when the hardware of the drop side fails and a side detaches, it creates an opportunity for tragedy!  When the drop-side detaches it creates a gap that infants can suffocate or be strangled. 
Just today, Pottery Barn Kids even voluntarily recalled more than 82,000 drop side cribs!
Keep a look out for the CPSC to release new regulations for cribs very soon!