Is it the incessant commercials that tie jewelry so tightly to Valentine's Day?
I don't know about you, but fancy diamonds aren't the only thing on my Valentine's Day wish list. And truly, non-jewelry Valentine's Day gifts are more likely to be in our budget this year … and many years to come. Something about parenting does that to the budget! Plus, my wedding band is really the most precious jewelry my husband has ever given me so I fully give him permission to leave the thoughts of jewelry behind and step out into some non-jewelry gift ideas.
To give my husband and maybe yours some ideas, I've rounded up some thoughtful gifts that would probably make most mamas smile this Valentine's Day!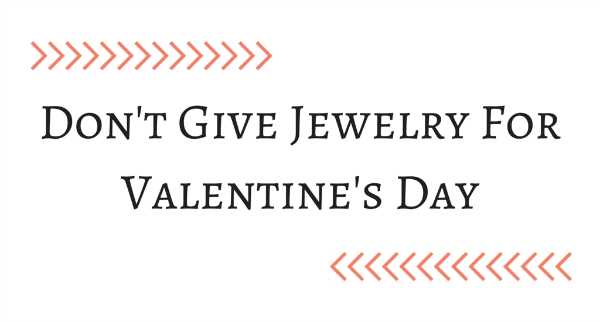 Something Cozy For Winter- Often I grab my same earrings each day (simple diamond studs from my college graduation), but add other accessories to amp up my outfit. In these winter months, it's usually a cozy scarf or fingerless gloves. This fair trade scarf from Noonday is timeless and chic and these are my Urban Outfitters pick for functional gloves!
Spa Outing- Nothing speaks loves like a pre-arranged escape to the spa. Whether you opt for a pedicure, facial, massage or the whole she-bang, any mama would adore a few hours of peace, quiet and luxury. Call now and ask about specials and you just may get a deal for planning ahead!
Personal Shopper- Did you know that Nordstrom has personal shoppers? My mom just met with one and can't stop raving about the personalized service. She received complementary outfit selections that fit her style and walked away with a few new pieces to accentuate her wardrobe. Schedule an appointment for your loved one and send them with a little spending money to select something new. You've done something thoughtful and don't have to worry about getting to right size or color!
Housecleaner- Hey honey, if you're reading this … this is is exactly what I want! A housecleaner! Moms love acts of service. Jump in and do the dishes for me, fold a load of laundry or offer to cover dinner prep one night a week and I'll fall in love with you over and over again. Get me a housecleaner to do some of the deep cleaning for Valentine's Day and you've secured yourself a wife for life 🙂
New Book + Coffee Gift Card- Again, peace and quiet speaks love. Choose a new book for your sweet heart and wrap it up with a coffee gift card and the promise for an occasional escape for solo reading.
Besides jewelry, what do you like to give or receive as a gift for Valentine's Day?