Pumpkin muffins – are they breakfast, or are they dessert? In this case, I believe these pumpkin cream cheese swirl muffins pass for both. They are sweet, but not overly so. They are toddler-approved (always a win!) – for both breakfast AND dessert. It is a simple, straightforward recipe that your kids can help make. The ingredients are probably already in your pantry, and you can mix everything up by hand. Oh, and they are delicious! Have I sold you on these easy pumpkin cream cheese swirl muffins yet?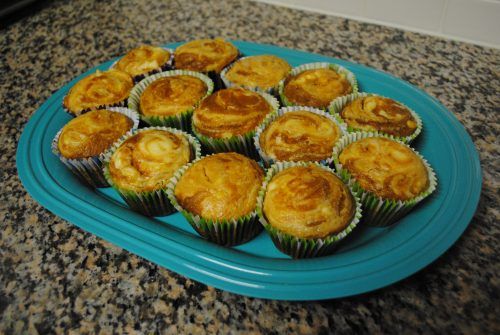 Easy Pumpkin Cream Cheese Swirl Muffins
Serves: 18 | Prep time: 15 minutes | Bake time: 20 minutes | Total time: 35 minutes
For the batter:
1 3/4 cups all purpose flour
1 heaping tablespoon pumpkin pie spice
1 teaspoon cinnamon
1 teaspoon baking soda
1/2 teaspoon salt
1 can (15 oz) pure pumpkin (not pumpkin pie filling)
1 cup granulated sugar
1/2 cup packed light brown sugar
2 large eggs
1/2 cup vegetable oil
1 tablespoon pure vanilla extract
For the Cream Cheese Swirl:
8 oz cream cheese, softened to room temperature
1 egg yolk
1/4 cup granulated sugar
1 tablespoon pure vanilla extract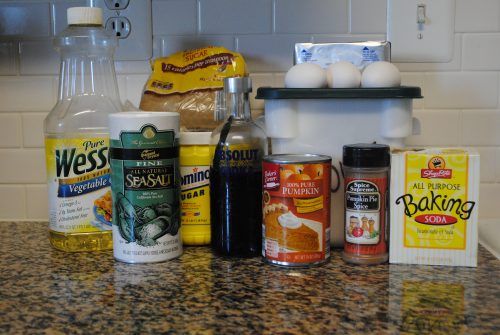 Directions
1. Preheat oven to 375°F. Grease muffin tins or line with paper baking cups.
2. In a medium bowl, whisk together the flour, pumpkin pie spice, cinnamon, baking soda, and salt until combined. Set aside.
3. In a large bowl, whisk together the pumpkin puree, granulated sugar, and brown sugar until creamy.
4. Beat in eggs, one at a time. Add the vegetable oil and pure vanilla extract.
5. Slowly add in the flour mixture and mix until batter is smooth. Fill each muffin tin until 3/4 full.
6. In a medium bowl, beat the softened cream cheese until smooth. Mix in the granulated sugar, egg yolk, and pure vanilla extract and beat until smooth and creamy.
7. Put a dollop of the cream cheese mixture on top of the pumpkin batter. Using a toothpick or the prongs of a fork, gently swirl the cream cheese and pumpkin batter together.
8. Bake muffins for 18-20 minutes. Test with a toothpick – the muffins are done when a toothpick inserted comes out clean.
9. Allow to cool, then store in an airtight container in the refrigerator.