If you're like me, chances are that sometimes you are straight swimming up to your ears in "stuff". Between all of the clothes my son has outgrown, toys he doesn't play with anymore, and just general things that I've seemed to accumulate over the years, I always have things I need to sell. Every month I load up one big box full of items and donate them to Goodwill. But then there are lots of other items that I know I could make a profit on. That's when it's time to turn to good ol' Craigslist and Ebay. Today I've put together some easy tips for you guys for selling on Ebay and Craigslist. I hope these help.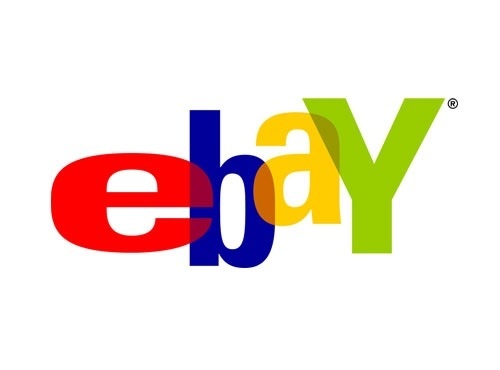 -Know where to sell what. Some of your items will be better sold on eBay where other items will sell faster on Craigslist. For example, furniture without a doubt sells better on Craiglist. That's because people can come to your house and see it in person before they buy and move it locally themselves. Things like your old iPhone will sell better on eBay.
-You MUST post a picture. There is an option to view items "with a picture" and most people will ALWAYS click that box. Why wouldn't you? Don't you want to SEE what you're buying?
-Always keep your email anonymous. If you don't, you'll just get a load of spammers.
-Make sure you price your items correctly. Let go of how much you've paid for it and be realistic about what its true value is NOW. People want a deal and if you list your items at a fair and reasonable price, your chances of selling are so much better.
-More detail is always better. Be up front about any damage and take detailed pictures of everything. Do the items have tags? When did you buy them? How often have the items been used? These are all things potential buyers are going to want to know.
-Sell your similar items in "lots." This works especially great for clothing. If you've got a bunch of clothes that your children have outgrown, try selling them all together in one listing. "20 gently used baby clothing items size 12-18 months" This way, someone who may be looking for this item will be able to find 20 all together!
-Build some wiggle room into your price. People on Craiglist love to haggle. It's just how it is. If you leave yourself a little wiggle room you'll be able to "come down" in price if someone makes you a counter offer.
-Spell Check your ad. It just looks better. Trust me.
-If you're selling on Craigslist, make sure you meet in a public place when selling your item.
-List in the right category. eBay and Craigslist both give you the option to list your item in a specific category. Make sure you choose the correct category so people will find your item when they search.
-Answer messages promptly. If you've left anything out in your eBay ad, potential buyers might try to message you to ask you more questions. Make sure you check your message folders from time to time so you're able to answer them back and don't lose a sale.
-Clean it up. Give your items a nice little cleaning makeover before you take photos of them and list them. Don't list dusty, dirty items that you could easily give a facelift too before listing.
-Tell people why you're selling the item. I didn't use to do this and without fail, someone would always email me and ask me WHY I was selling the item. At first I felt like it was weird and none of their business but people always seem to want to know WHY. Are you moving, have doubles, got it as a gift and don't want it? Let them know so they don't think the item is damaged or defective.
-Post in the late afternoon. Most people go on the Internet after work or school so there is a spike in traffic at that time. If you post then there's a better chance your item is one of the first people will see.
-Be polite. Be courteous and kind when you respond to people. You're kind of a salesman now and no one wants to buy from a jerk.
Anything I left out? Do you sell on eBay or Craigslist? What is the best tip you would give someone new to the selling world? Leave us a comment and let us know!