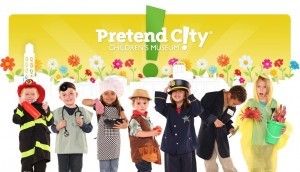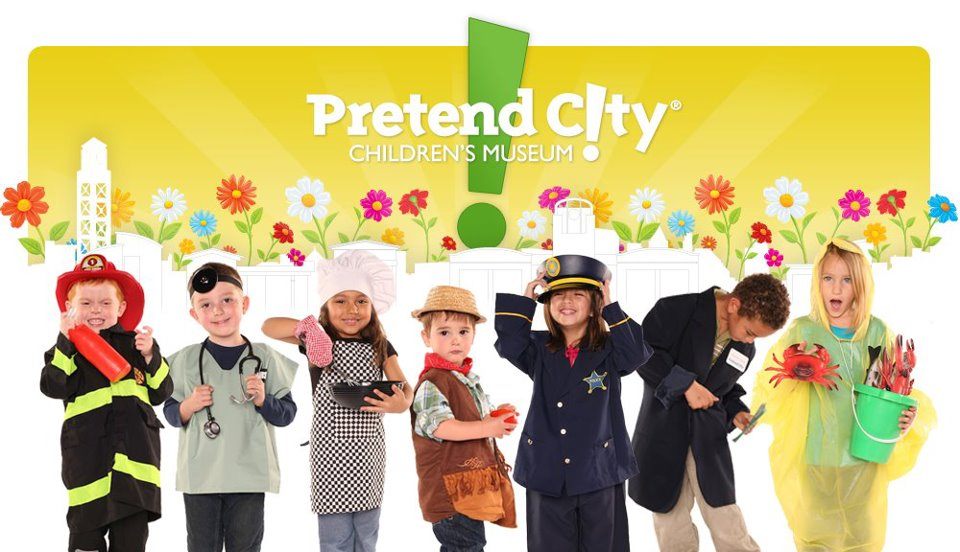 Having such beautiful weather in California provides us with countless things to do outdoors, but indoor fun for kids can be harder to find. On Saturday, my family and I went along with some friends to Pretend City in Irvine, Orange County, and we had such a great time!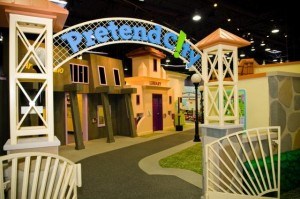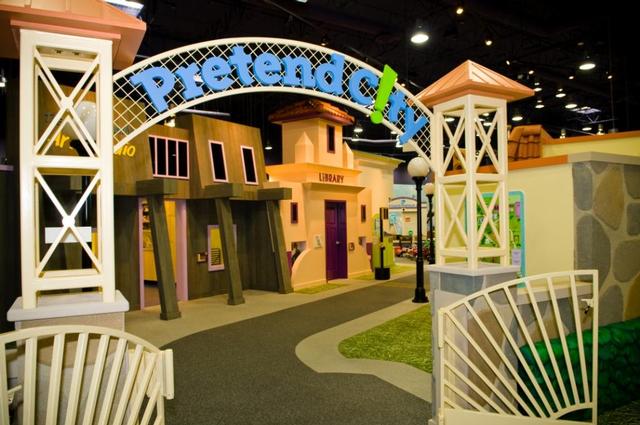 Pretend City is exactly as the name implies – a city built for children. Imagine a small grocery store, bank, library, gas station, police station, post office, marina, beach, and so much more! Picture kids being able to shop, earn "Pretend City money" from the ATM, creating a garden of vegetables together and you'll be getting some kind of idea of what to expect when you enter. Most importantly, imagine parents relaxing and kids running around bringing food at a restaurant. Okay, it's toy food, but it still felt good.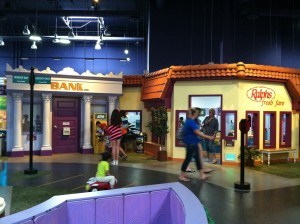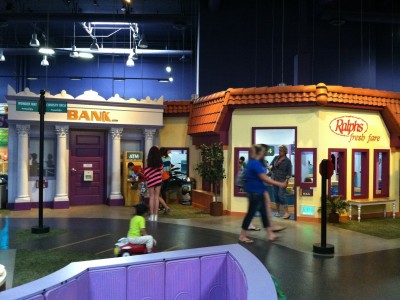 This place is pure FUN, there are happy kids running around, random children served me sushi (if I can't eat the raw stuff while pregnant, I may as well pretend to, right?) another kid pumped gas in my toddler's car, and from what we experienced, there was no fighting of any kind, just children working together. There are volunteer workers at every corner keeping a watchful eye out and constantly putting back toys that the children have played with. You hear that? Someone else is putting back the toys your child plays with. I think I may love Pretend City.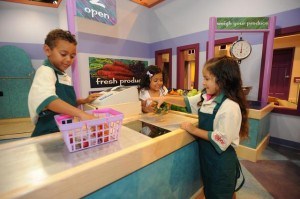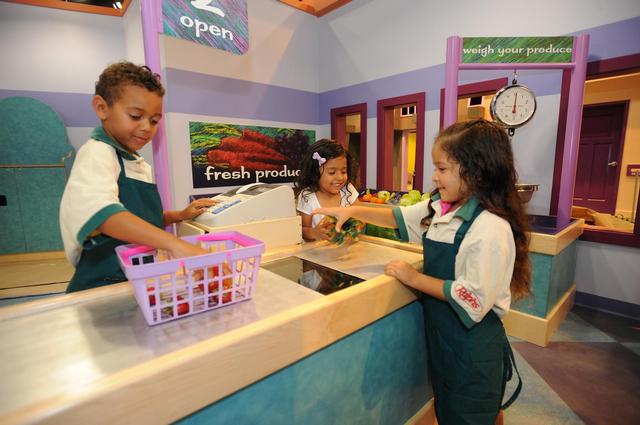 This city allows for lots of creative and imaginative play for children to explore the world around them, and enjoy hands-on learning. Heck, even I got down on the floor, put on a construction worker's safety vest and helped build a house.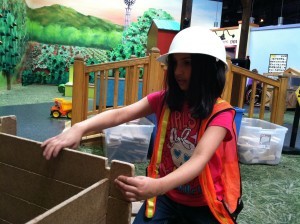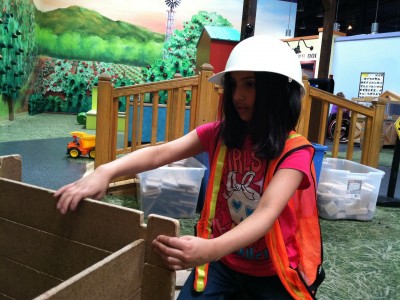 Their website states
Pretend City Children's Museum features a small, interconnected city designed to "build better brains" through purposeful play, hands-on learning experiences, role playing, and educational programming. As a non-profit 501(c)(3) organization serving all children, it depends on community-based funding and guest support. Through 17 interactive exhibits and activities guided by a highly trained professional staff, children learn foundational math, reading and science skills, while fostering curiosity, creativity, critical thinking, problem solving, organization, teamwork, self-confidence and socialization.
They have fulfilled their charitable mission wonderfully, and should you have babies or toddlers, don't worry, there's lots of soft areas for your children to play in, along with floor mats with building blocks and cars, and tunnels for them to climb through. My 20 month old enjoyed things like picking up a basket and filling it with groceries, raking the lawn, driving a tow truck, and basically everything but leaving. So if you're planning a trip, be sure to give yourself plenty of time there as kids love this place.
They also do various classes for children, such as art and music. Check this page for more details. Entrance is $11.00 per person for anyone over the age of one, so even our toddler had to pay full price. It was totally worth the price and we will definitely be going back!