Ergobaby Adapt: A Dad's Perspective
My wife is a huge fan of baby wearing. For anyone who doesn't know what that is, it is the act of putting/wearing a baby in a carrier on your body allowing the baby to feel comforted and safe, and leaving you with two free hands to do whatever you like. It's really a win-win for both parent and child, and that's what drew me to it. When I wear our baby, he is happy, we get to bond, wife gets a break.
People wear babies on their chest, hip or back. I'm not that bold, so have just stuck to wearing my kids on my chest. We have a 6 and 4 year old, and for both kids, I regularly used the original Ergobaby carrier. But if you want to wear a child who is less than 3 months in it, you have to use an infant insert like this one.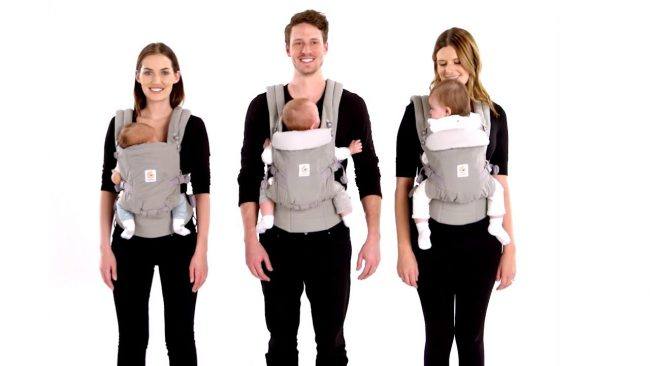 Recently, Ergobaby released their latest carrier, the Ergobaby Adapt. This is a carrier that allows you to wear your child, from newborn to toddler, without an infant insert. It has three settings on the waistband that you can adjust to suit the size/weight of your baby, and buckles that allow you to pull in the seat so your smaller child can sit comfortably. You can wear the baby on your chest, and older children on your chest, hip or back.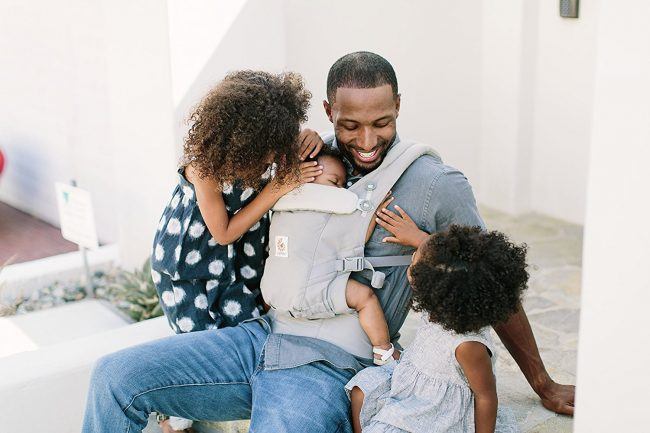 Six days ago, my wife gave birth to our third child. She had been gifted an Ergobaby Adapt (it retails for $144) and I will admit, I was excited to try it with our tiny son. We adjusted the waistband and arm straps (you only need to do this one time if you are the only person wearing the carrier), and, just like the other Ergo carriers, it's easy to put on. First you put on the waistband, put the baby in, pull over the arm straps, and close the buckle on your back. That's it.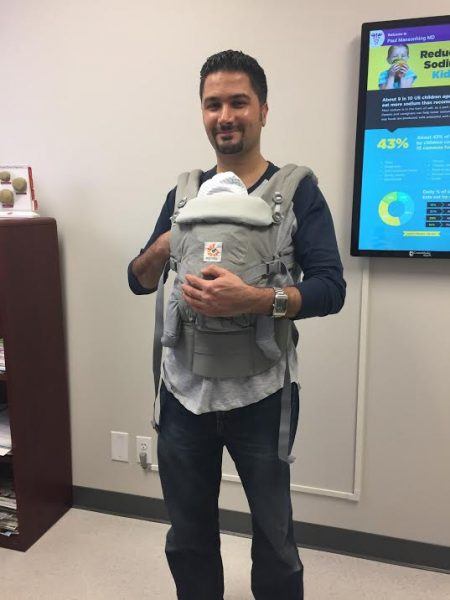 And in these last six days, after my wife has fed the baby and I've put him in the carrier? Boom, he falls fast asleep. She tells me that babywearers call this "sleepy dust." I don't know what it is, but these carriers are like magic. Kids put their heads on my chest and they sleep for ages. And I get to still eat cookies and play with my older kids.
What's better than that?
About the author: Hossein Behizad resides in California with his wife and three energetic/loud/crazy children. While he's not working, he can be found drinking coffee. Lots of coffee.