Featured Review: Evenflo Advanced Transitions 3-in-1 Booster Seat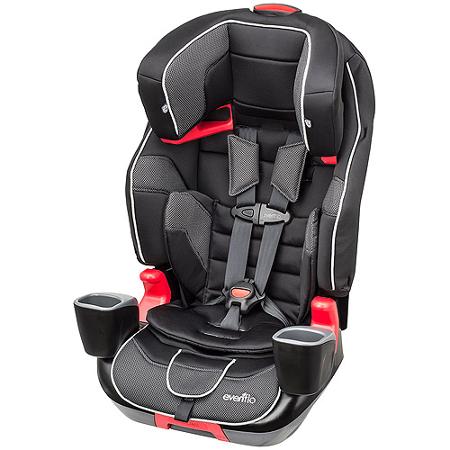 Gosh. Car seats are tricky aren't they? They're one of the most important things you will ever need for your child for several years, and because there are so many on the market, it can be confusing to figure out which one to get.
As your children grow older, you want to think about a seat that will last to the end of your car-seat-needing days. If you have an infant car seat and are starting to look at convertible ones, you're probably thinking that you want your next choice to be THE one: no more switching or spending dollars (my husband's words ;)). We were looking for a new seat for my 4.5 year old daughter, and recently transitioned to the Evenflo Advanced Transition 3-in-1 Booster Car Seat. Available in two colors- pink or black, this seat is designed for children from 22lbs to 110lbs, so there is no doubt that it will last! More importantly, it transitions from a 5 point harness booster, to a high back booster, to a no back booster- these are the last three seats you will ever need for your child. And at $149.88, the price is extremely reasonable for a 3-in-1, and that it also meant the end of spending. So for us, this is it- no more car seats!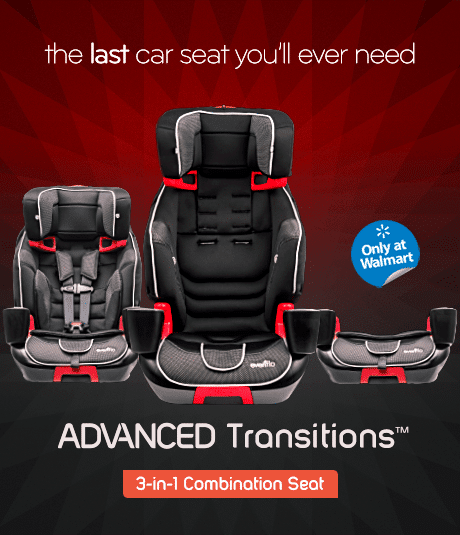 This is super easy to install- I installed it myself in about five minutes with the LATCH connectors. You can also easily install it with a vehicle seat belt which is recommended after a certain weight limit is reached (check your vehicle manual LATCH weight limit). When my daughter hopped in, her first words were, "It's so comfy!" There are 3 comfort layers that apparently "adapt to your child as they grow to prevent pressure point building" to make it very cozy for all those long road trips. I also love that the weight limit of it forward facing with the 5 point harness is 65lbs, which means your child can be safer for longer.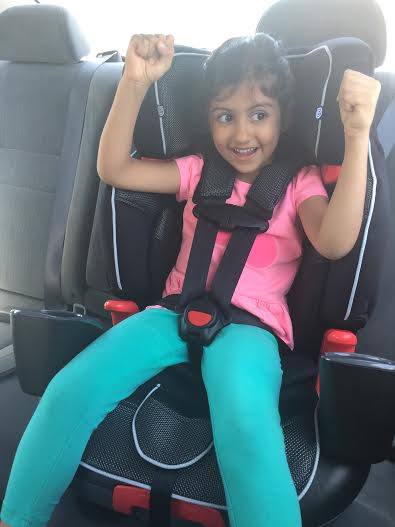 An added bonus? It comes with TWO cup holders! So instead of me hearing "Mommy, please can I have some water?" while I'm driving on the freeway, guess who gets to get her own water, and pass her younger brother's to him? Not this mama! 😉 See? Everybody wins! 
BUY The 3-in-1 Evenflo Car Seat HERE

Evenflo® is taking extended use and comfort to the next level with the introduction of the Advanced Transitions 3-in-1 car seat. Visit Evenflo.com for more information.
This is a sponsored conversation written by me on behalf of Evenflo®. The opinions and text are all mine.