Every Kid in a Park Gives Free Passes to Parks to 4th Graders
During my visit to the White House to take part in a discussion with Michelle Obama today, we learned more about the Every Kid in a Park initiative.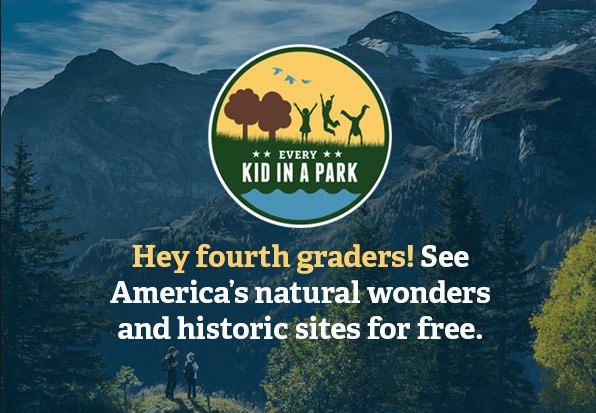 Looking to get your kids out and about to explore the outdoors and experience places like the St. Louis Arch, Florida Keys, national parks, wildlife refuges or one of the more than 2,000 federally managed lands and waters in the US?
As part of President Obama's commitment to protect our nation's unique outdoor spaces and ensure that every American has the opportunity to visit and enjoy them, the Every Kids in a Park program allows fourth graders nationwide to obtain a pass for free entry for them and their families to more than 2,000 federally managed lands and waters nationwide for an entire year. This initiative also coincides with the 100th birthday of the National Park Service this year.
This program connects our nation's youth to the great outdoors which is even more important at a time when 80% of American families live in cities and most kids spent more time on computers and smartphones than exploring nature.
This program started earlier this year and is as easy as signing up online at www.everykidsinapark.gov to receive a voucher that gives free entrance to the 4th grader and a carload of passengers to federal recreation areas for a year.
So, what are you waiting for? Have a 4th grader? Spring Break is right around the corner. So, head to www.everykidinapark.gov and print your pass! Don't have a 4th grader? No problem. Kids under 16 are free at most of these outdoor places anyway, you'll just have to pay for the adults. It's a small price to pay for getting your kids to explore the great outdoors!