Wake up, mamas! It's sandal season!!!
Birkenstocks have always been a timeless choice, but this summer they're definitely a popular choice. I considered a pair while it was still raining here in the Northwest, and, at first, baulked at the price. Birkenstocks are an investment. According my own mother though, they last forever, form beautifully to your feet and when they seem to wear out, you can simply get them resoled. Still hesitant, I took my flip flops on a trial run to the playground and these tired mama feet just need more support.
Just like that, I welcomed a pair of Birks to my summer shoe line up. Antique Lace Mayaris to be exact. Although, Gizehs were a close second.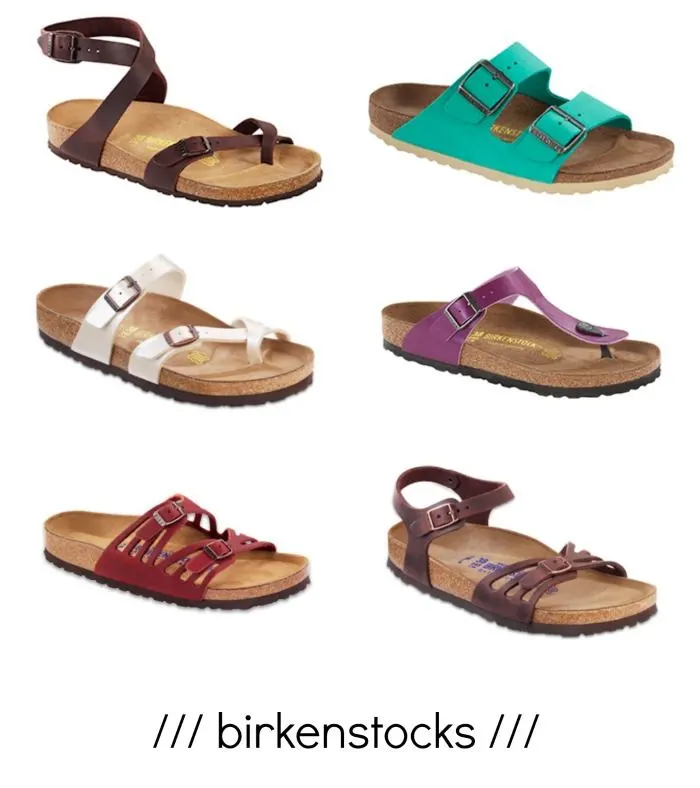 And, being the ever frugal mama I am, I did find a way to save a bit on them via ebates. Sign up if you haven't yet, search Nordstrom on the eBates site and it will redirect you to Nordstrom. Complete your purchase like normal and get 6% back on your purchase from eBates and free shipping from Nordstrom. Woohoo!
Now, weigh in with your favorite style and color of Birkenstocks!