ABC Expo News
Our favorite new product for 2011 in the Skip Hop Collection is by far the Bento Diaper Bag!  It's really cool!  Now, we love the current Skip Hop Diaper Bag offerings and we love the reasonable prices even more.  The Bento is another winner in our book!  The Bento has a roomy interior and lots of pockets but what is great is the zipper compartment at the bottom of the bag that holds a Bento Box Set.  The Bento Box set holds 3 "Clix" containers and a freezer pack.  It's great to travel with snacks or baby food that you want to keep cool.  The Bento will be available in January 2011 for $99.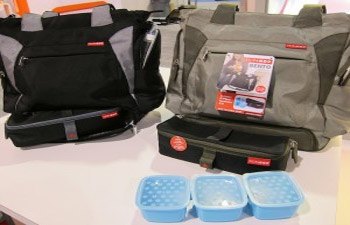 There are some great items for the kitchen designed with the same Skip Hop Zoo Collection animals.  These adorable plates, cups and bowls may help make mealtime more fun for your toddler.  One of our favorite new Skip Hop mealtime products is the Zoo Bib.  When you are finished using the Zoo Bib, you can fold the bib into it's own little pouch.  These will be available in March 2011.

Two new bedding set are also on the way from Skip Hop.  For $220 you can choose from either the Flower Burst or the Tree Top Friends sets that include a bumper, skirt, crib sheet and blanket.  These bedding sets will be available in January 2011.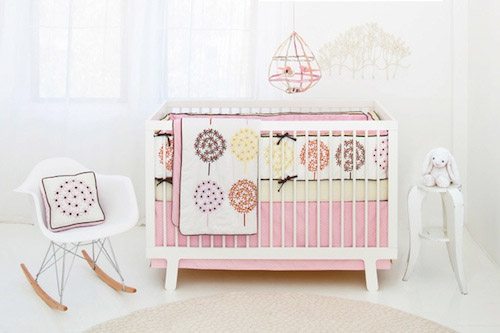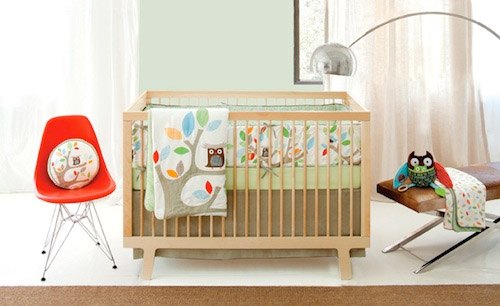 Skip Hop Bookends are coming as well!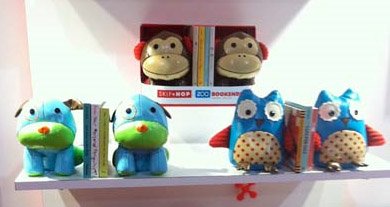 And a new Treetop Collection that will include an Activity Gym, Rattles, Toys, Mirrors and Books.