My Favorite Pregnancy Supplements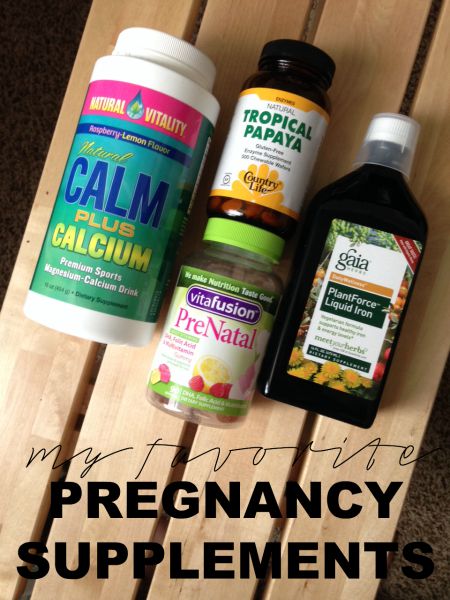 I've done quite a bit of experimenting when it comes to pregnancy supplements. There are MANY recommendations out there, and of course, you should always discuss vitamins and supplements with your care provider. But, seeing that this is my third pregnancy, I couldn't help but share some of the favorite products I've come to love as part of my daily regimen while expecting a baby.
Here's the breakdown of my top four picks!
VitaFusion Prenatals — I know gummies aren't the healthiest choice when it comes to prenatal vitamins. Truly, I do. VitaFusion Prenatals fit the bill for me though because I suffer from an awful pregnancy gag reflex and swallowing pills is difficult for me. When I manage to get down a pill or two (and some days I do), these are my go to prenatal in pill form.
CALM Magnesium Calcium — This stuff is a godsend! Seriously, pregnant or not, you need CALM. The majority of our population is magnesium deficient and it's so crucial for a functioning body. Specifically for pregnancy, magnesium helps with muscle aches and restless sleep. I love how it fizzes in the water before you drink it … almost like a pregnancy approved bedtime cocktail 🙂 I've only ever tried the raspberry-lemon flavor, no need to attempt another because it is so good!
Gaia Liquid Iron — Liquid iron absorbs into your body a billion times faster/better than iron pills. Totally scientific stat there. So, I always go with liquid and this one doesn't taste half bad (some of them do). With all the extra blood flow during pregnancy, staying off the anemic chart is always a swell plan. Thank you liquid iron!
Papaya Enzyme — I'm not to the point in pregnancy where this is a daily supplement, but it is ALWAYS on hand. You see, papaya enzyme is a great help when heartburn strikes. Again, these chewable tablets taste decent and help kick heartburn in the tush!
What supplements have you grown to love during pregnancy?