The Fisher Price Beats Smart Touch Play Space is a really fun new-(ish) toy for babies and toddlers alike! My daughter (8 months) received this as a present from her grandfather and we brought it out when she was sitting up independently (around 6 months).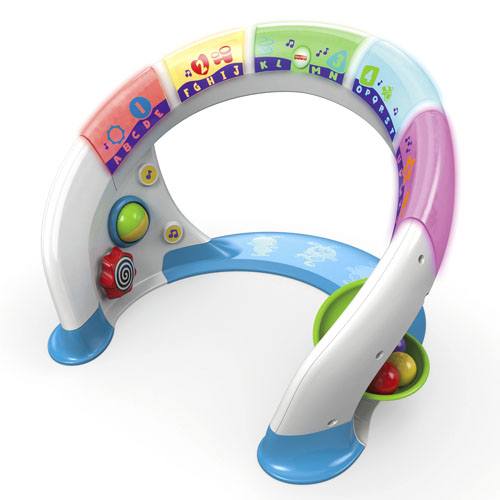 The Beats Smart Touch Play Space is an interactive, touch sensitive light bar that responds to touch with lights, sounds, colors, and songs. It is big – definitely not a space saving toy. It does not fold for storage, so it has a large footprint. This is not a toy for a small apartment!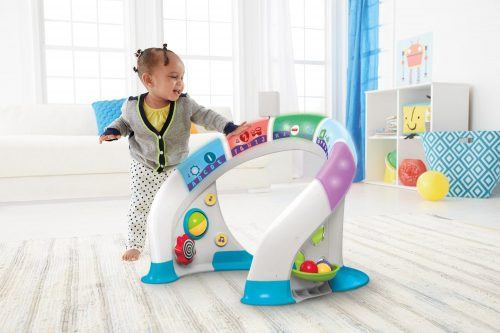 That said, it is fun and interactive, and different than any other toy we have. It is truly designed to grow with a baby. Right now, my daughter can only sit in the middle of the toy. She is able to reach the light bar, and she can also interact with the spinning toys and ball ramp. When she is able to pull up to stand, the toy is designed to help her do this. The shape of the light bar helps them cruise around to all sides of the toy. The songs are typical of a kid's toy, while having a bit of a techno vibe. They teach colors, numbers, letters, and more.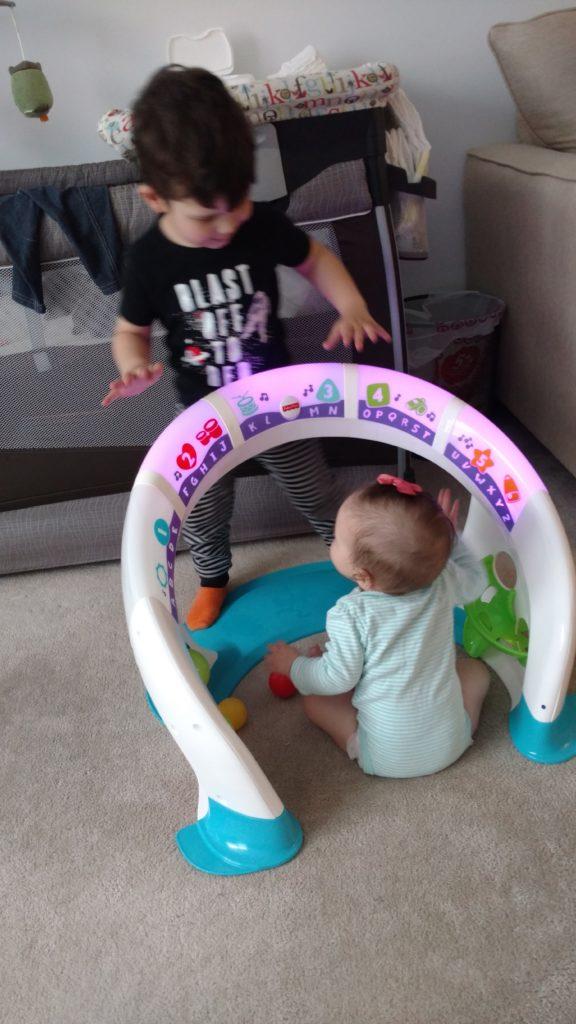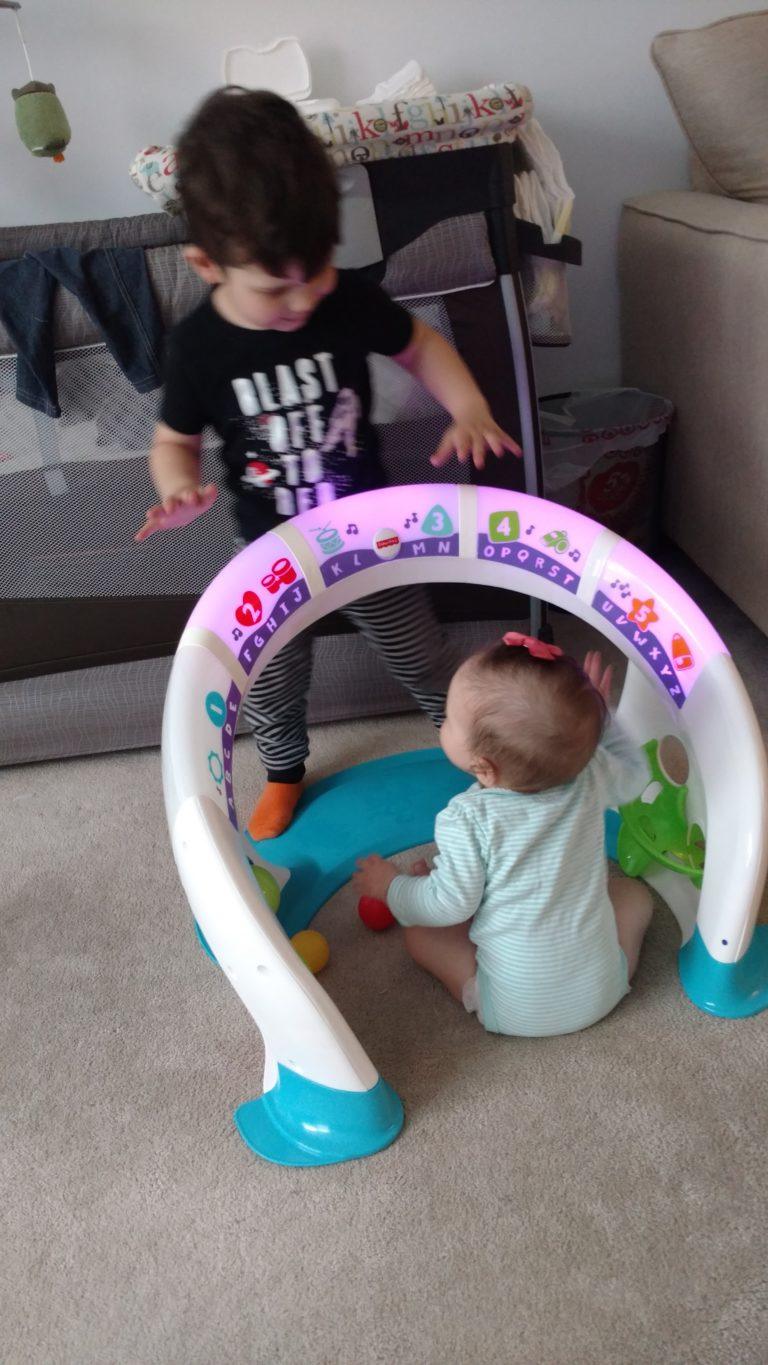 My son (2.5) loves this toy as much as, if not more than, my baby! He is able to manipulate the music and lights to create his own songs. He also loves to make the bar light up, as that makes my daughter squeal with delight (she adores anything he does 🙂 ). That said, he isn't reaching to play with this on his own. Fisher Price says this toy is for 6-36 months, but I think starting them in the lower range of this toy would get your money's worth. My son is 33 months old (who's counting?) and I would never get this for him alone. To me, this is a baby toy – I don't anticipate my daughter playing with this for years to come.
Overall, this has been a great addition to our living room. The whole family loves it!
The Fisher Price Beats Smart Touch Play Space is currently selling for $45.99 and requires four C batteries, not included.