Fisher Price Smart Connect Cradle 'n Swing Sneak Peak (VIDEO)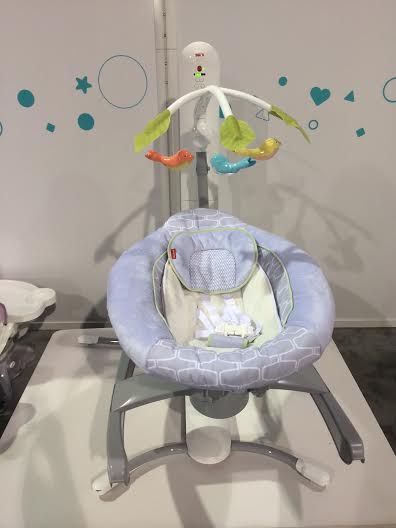 Fisher Price will be releasing their Smart Connect Cradle 'n Swing in January 2015. What makes it so great? This unique swing will have the ability to connect to your smartphone or tablet, so that you can control it from anywhere in your home! It comes with two ways to swing, two ways to rock, various songs/sounds, a plug-in option to save on batteries, and a removable rocker seat. The weight capacity is 25lbs, and it will be available in a variety of colors at the retail price of $199.
Check out our Baby Gizmo video below!