Our Five Favorite Baby Name Websites
If you're anything like me, it is a true struggle to find baby names that you and your significant other can agree on. It's no surprise, really- choosing a baby name that you both love is one of the biggest first decisions you will have to make for your child.
It has to be the perfect name, right?! Not only does it need to suit your baby, but it also has to work well for a preschooler, teenager, and grown adult. But, hey- no pressure!
There are a ton of helpful websites out there. In fact, searching "baby name websites" brings up approximately 90.5 million hits. Most of them share the same names, obviously, but what I find the most important attribute is the ability to search and sort. After doing lots of research, here are my top five websites to help you choose that great name for your little one.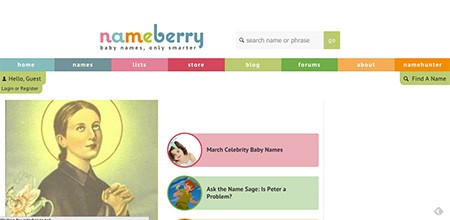 www.nameberry.com features a very user friendly interface. They encourage you to register to use all aspects of the site, but you can also browse around as a guest.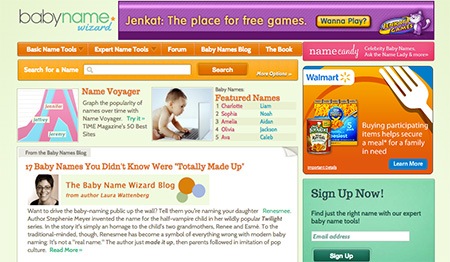 Not quite as eye-catching as Nameberry and with large advertisements, Baby Name Wizard features a large assortment of tools to sort your favorite suggestions.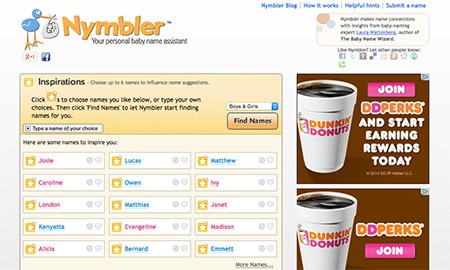 Nymbler thinks of itself as a personal assistant for baby naming. Pick a few of your favorite names, tell the site which names you don't like, and through it's various algorithms it generates names you are expected to like. A unique concept that provided a few different options for me!

Looking for a name that has a certain meaning? Represents a particular heritage? I love the dozens of different categories this site offers.
Really! While not the most eye-catching site, it offers tons of great information. I love being able to check the popularity of a name (although it's a year behind), especially for someone who doesn't want a top ten type of name.
Have any other sites you enjoy using for baby names, or any other helpful tips for picking a baby name? Leave them in the comments below!