Five Storage Solutions for Clean-Up Time
Let's face it- getting kids to put things away isn't easy. Getting things out, throwing them around, leaving them here, there and everywhere, that's easy. The hard part is the cleaning up. So here are some storage solutions that might just help make the job a little more fun.
1. Personalized Sesame Street Storage Cubbies $39.99
Who doesn't love Elmo and his friends? You can get your child's name personalized (up to ten letters) on these cubbies, along with an image of their favorite character- choose either Elmo, Cookie Monster, Abby Cadabby or Oscar the Grouch. They can even be stacked if you have more than one.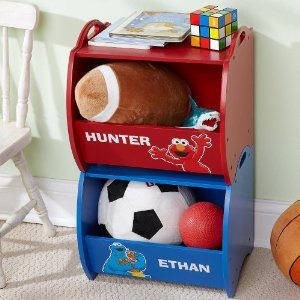 2. Badger Basket Kid's Storage Bench with Cushion and Three Bins- White with Pink $87.99
Want your child's toys hidden away? Then here's a great way to disguise them with this storage bench with three bins, and labels on the front of each. You can store away toys and use the bench when friends come over. It also comes in an espresso color.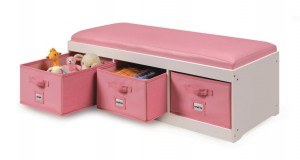 3. Three Piece Kid's Star Table and Chair Set with Two Storage Bins $165.45
We love multi-purpose items and this table set with storage bins does just the job. Not only will this hold your child's toys, but two children can sit at the table to play, eat, or simply have adult conversation.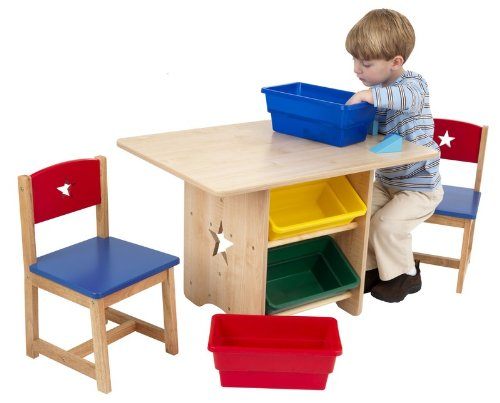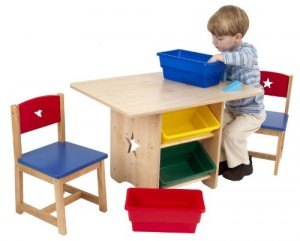 4. Large Lego Storage Boxes $14.99
Don't be fooled into thinking these storage boxes are just for Legos- they're not! These boxes will hold smaller items like crayons or your child's favorite action figure. They will fit on your shelf and can even be stacked on top of one another, just like the real thing! They come in yellow, blue, red, white, black or green. Perfect for any Lego fan.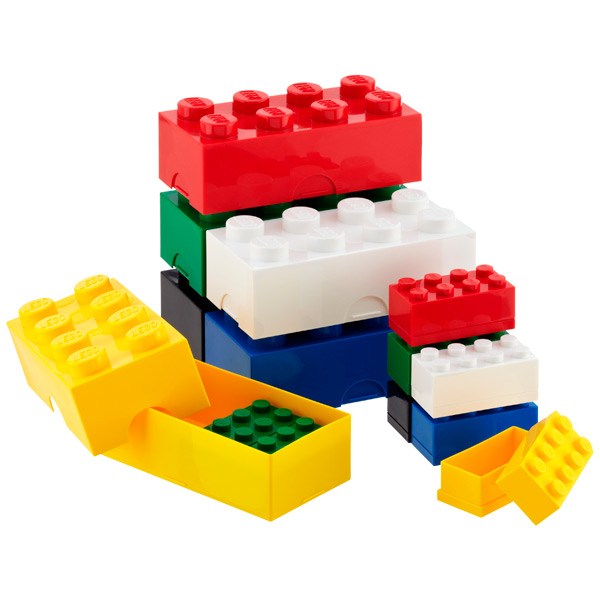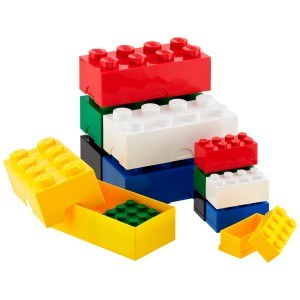 5. 3 Sprouts Organic Hanging Wall Organizer $28.00
If you are limited on floor space, these hanging wall organizers are the answer. Made from organic cotton, they come in crocodile, cow or moose print and each of the three pockets measures 11.5" height x 14" width.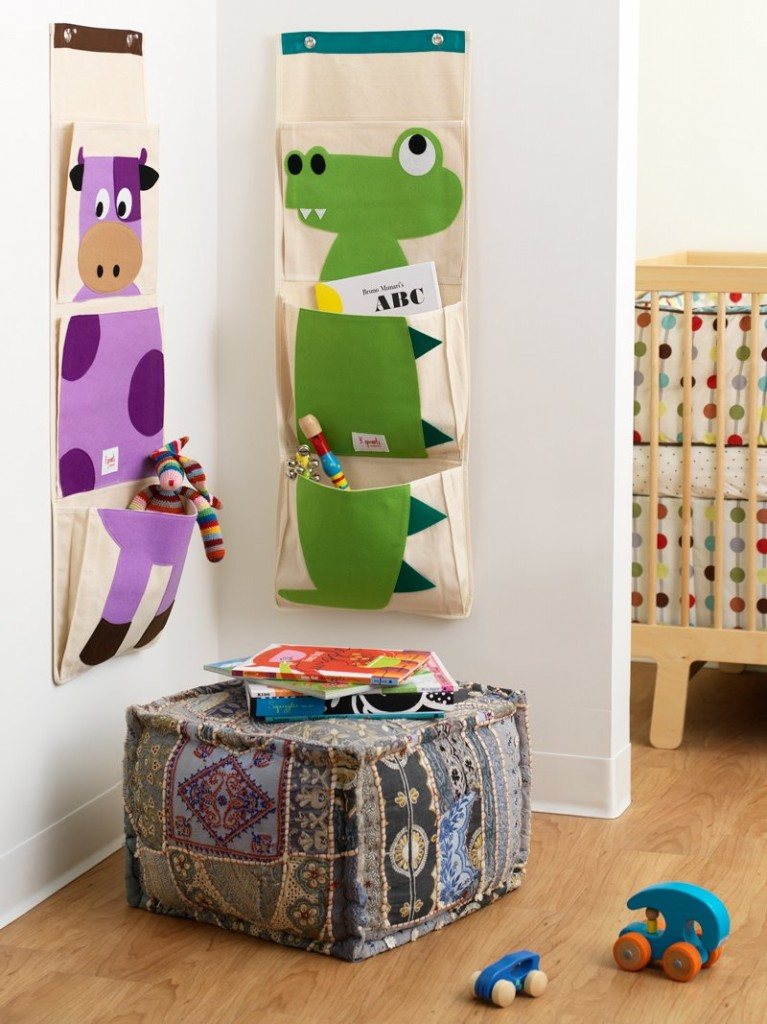 And if all else fails……
Why not do what this mom did? It could be the answer to all our clean-up problems! 😉 Go Mom!!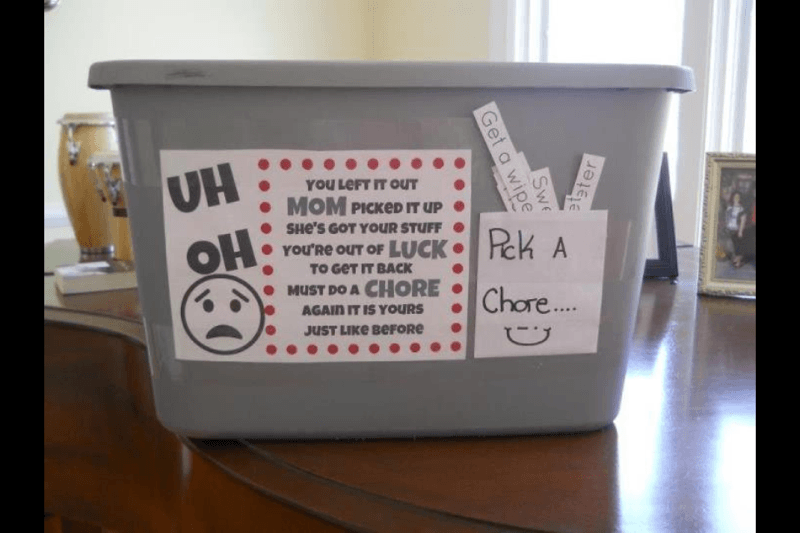 *Not sure the original source of this photo but we are pretty sure the original idea came from Another Day in Paradise.