Five Words That Will Change Your Relationships
Several months ago, I was in my local Trader Joes store, when I asked a staff member about a product I couldn't find. She went to a computer to find out if it was still being sold, and as she was typing away, one of her fellow staff members greeted her, asked how she was doing, and then he casually but very genuinely asked, "How can I support you today?"
Her response was one of surprise and awe, and as she proceeded to tell him that the question itself was already very supportive, I mulled it over again in my head.
"How can I support you?"
This is not something we usually hear. "Can I help you?" is more commonly asked, which is a closed question with a yes or no answer.
But asking how you can support someone? This is an open question, one that will inspire some form of genuine response, and although in Trader Joes the lady could not think of ways she needed to be supported, there are scenarios where this question would offer a window of relief from someone who truly needs it.
If your friend is battling depression.  "How can I support you?"
Someone has lost a family member. "How can I support you?"
A colleague is stressed at work. "How can I support you?"
Your older child is having a tough time at school. "How can I support you?" 
Aren't those five words transformative? Aren't they words that anyone would be grateful to hear when they're going through a difficult time?
Too often, we offer unneeded or unnecessary advice on what the person should be doing. And how many times do we struggle with what to say at all? "I just don't know what to say" is the phrase many of us reach for when we're stuck. On the flip side, sometimes we think it's best to avoid the situation/person because we think we can't possibly help.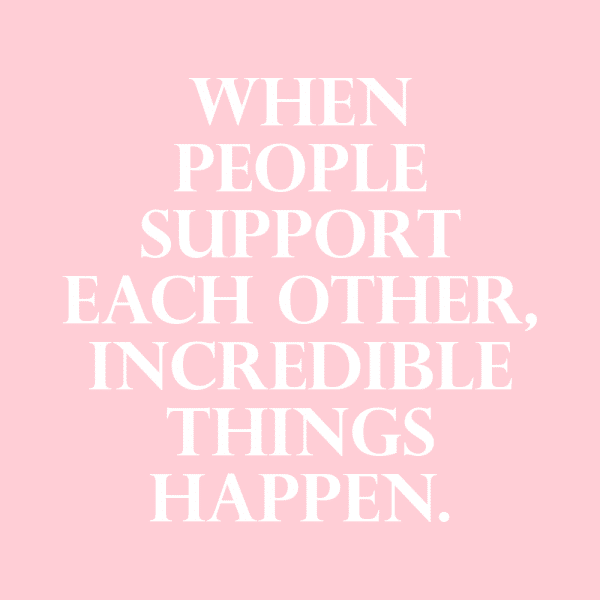 Saying "How can I support you?" shows you want to help in some way, but that you are not trying to take over the situation. It shows that you want this person to succeed and overcome their difficulty, but that you are listening to their needs and allowing them to instruct you on what the next move is.
It shows that you're here for them and their difficult journey.
But when you say these words, truly mean them. Don't offer to help and then walk away. Words of support can be hurtful when they aren't followed through with sincere actions. So prepare yourself for what the person may respond with, incase it's something out of your comfort zone, but remember that helping people is good for the soul. One kind deed goes on to inspire another and another, and you will undoubtedly, start a sincere ripple effect.