Here Comes the Flower Girl
We've hit another preschool milestone around here … my daughter was asked to be a flower girl this fall! It has been super fun preparing her for the big event. We've been talking about weddings and marriage and love. We've been practicing walking down an aisle in our "princess" dress while twirling our ribbon wand. And most of all, I've assured my sweet girl that yes, there will be cake.
Even though the flower girl dress was picked by the bride – this darling one that is seriously too precious for words – my sister is getting married in the winter so I've been helping search for another flower girl dress for that occasion.
Now, let me tell you, Etsy is the place to go for flower girl dresses. They're unique, expertly made and the all the shop owners I've communicated with have been more than accommodating. Here's a collection of my recent favorites …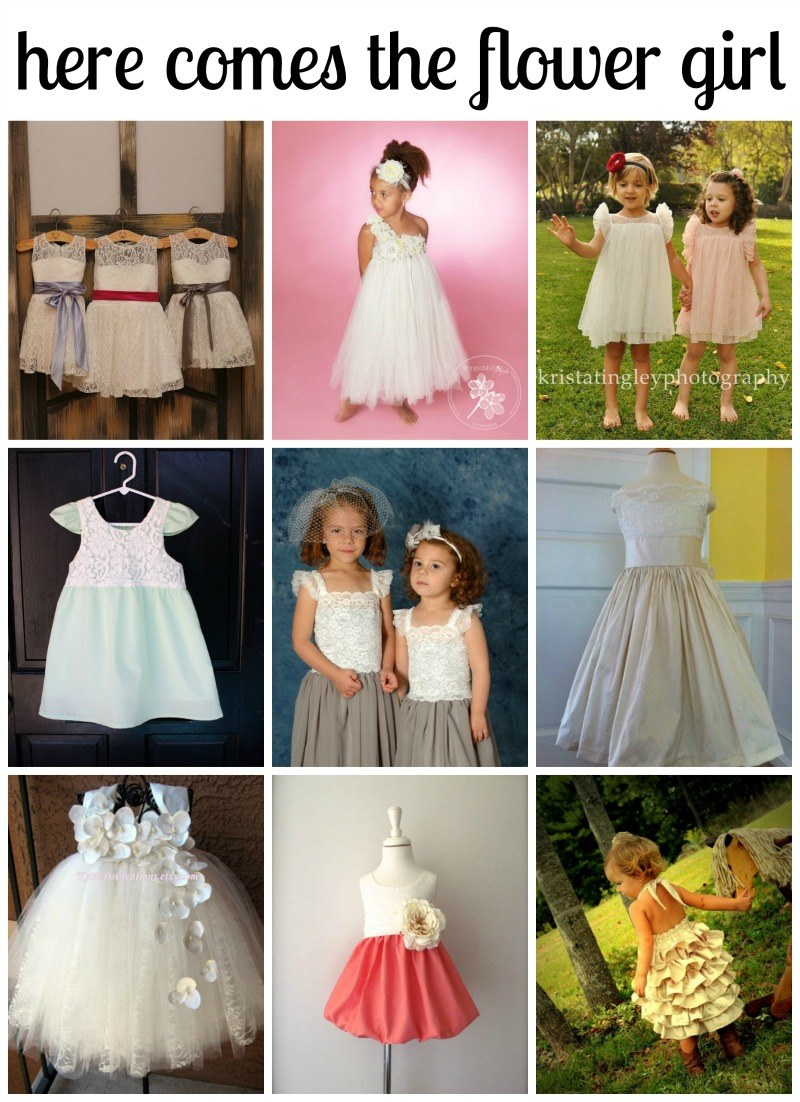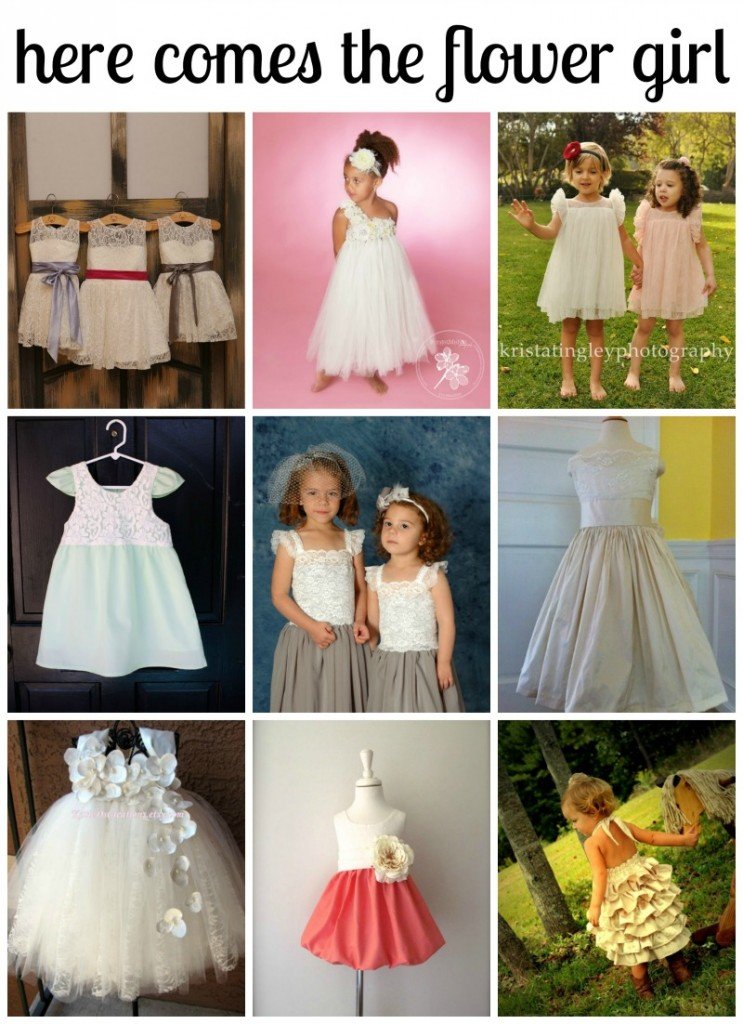 TOP | Ivory Lace Dress with Sash, Tutu Dress, The Melanie Lace Dress
MIDDLE | Olivia Dress, Gray Chiffon with Lace Bodice, Silk and Lace Dress
BOTTOM | Ivory Lace Tutu Dress, Coral Dress with Sash and Silk Flower, Ivory Lace Ruffle Back Halter
I love the exuberance of the tutu dresses, but some of the others could definitely double as Easter, fancy party or perhaps even a First Communion dress. Nothing like getting two or three wears out of a precious flower girl dress while it still fits!