Flush the Poop Away with Cloth Diaper Liners!
Some things mothers love about cloth diapers are the cute patterns, that they are environmentally friendly, and made without chemicals from natural materials. A negative is handling the poop. When it's breastfed poop, you don't have a problem, but when those solids start- ohhhh, boy.
I really enjoyed cleaning them in my first trimester of my second pregnancy (gag). Thankfully, my husband was my savior whenever he was home, and he'd swiftly remove the diaper, run to the bathroom and close the door to carry out "Operation Poop Removal" while I continued cleaning and changing our daughter. Bless him.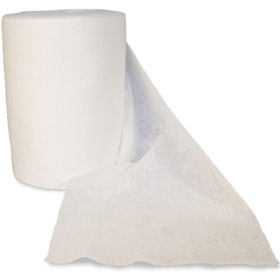 For those suffering with me, I give you two words- Diaper. Liners. My two favorite words right now. And more so my husband's. (I promise, this is not our idea of sexy talk).
Our lives have been changed forever! All you do is pop a liner on top of a clean cloth diaper, and place the whole thing on baby. When your little one poops, or it's simply time to change the diaper, remove the liner and flush it down the toilet. Changing poopy diapers has never been easier. I also put them in her night diaper, because she tends to surprise me with a number 2 right before bed, or as soon as she wakes up. The liners definitely reduce staining on cloth, because they are the barrier between diaper and poop.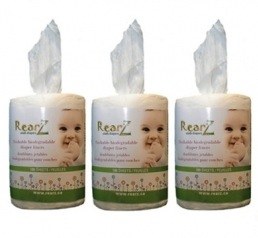 There are currently so many different diaper liner choices out there for moms. I use Rearz Cloth Diaper Liners as I got a great deal for them on Babysteals– they are made from certified organic bamboo fibers, and so they are very soft against your baby's bottom. The packet comes with 100 wipes for $8.50, and you can use them with or without diaper cream. However, there are several different brands of diaper liners that you may wish to try, such as Bummis or Real Nappies. And I personally like to put two liners in each diaper, just in case my daughter's poop is, you know, one of the big ones. TMI?
BUY Rearz Cloth Diaper Liners HERE or shop CLOTH DIAPER LINERS at Amazon HERE