The mission: to get books into the hands of more children and teens in order to foster a love of reading, expand imagination and provide positive entertainment.
EasyJet Airline: Accepted and accomplished!
The awesome European airline, EasyJet, launched a program a few days ago called "Flybraries," AKA flying libraries. There will be 7,000 books distributed among 147 planes to help keep kids entertained during flights while encouraging a desire and love of reading.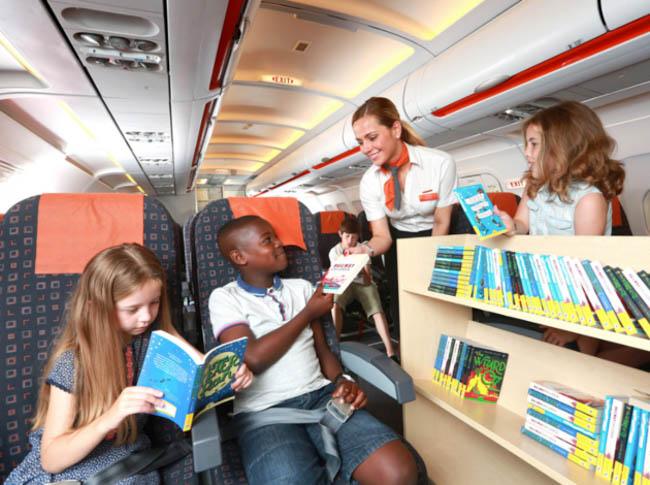 As a former teacher and now forever parent, I freaking love this idea and think all airlines should adopt this program. Children's love of reading gets embedded in their hearts at an early age so the more we put books into their hands, the better chance they will forever enjoy reading, maintain their reading levels through the summer, and develop comprehension and abstract thinking skills.
Books will be distributed to children who want them via book trolley and parents will rejoice at having a little peace coming from an item they didn't have to pack themselves. Flights with kids can be stressful and I love seeing this company take their passengers into such positive consideration. When the flight is over, you just put the book in the pocket of the seat in front of you so it can be returned to the trolley and the next child flying can enjoy it! Even though they leave the book behind, EasyJet has a book club your little reader can use to download samples of other classics to read.
And these aren't just any obscure books. The airline has enlisted the services of Jaqueline Wilson, a children's author who tackles important topics for her stories, such as adoption, divorce, and mental illness. They've also teamed up
With the popular Puffin Classics, so their selection will be a good one. If other airlines were smart, they would jump on this bandwagon ASAP.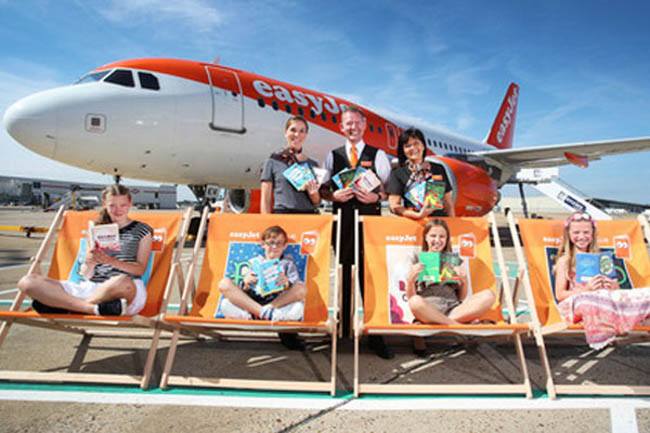 What do you think? Should Flybraries be adopted by airlines here in the US? Would your child love this program?