Fostering a Giving Heart in Your Children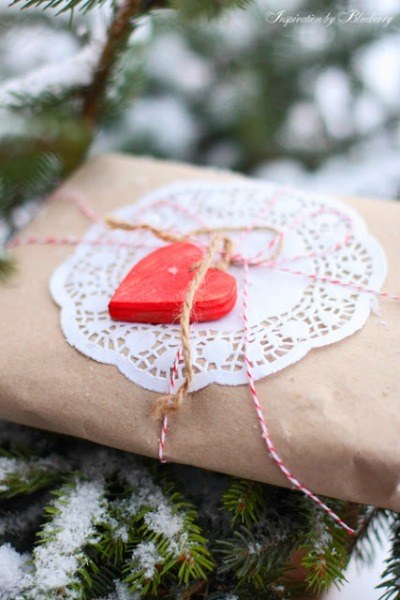 Is anyone else a bit tired of all the toy commercials and advertisements going on these days? It seems like we went straight from political campaigns to holiday campaigns. :: shudder :: The commercials, signs, and mail all yell to our children … YOU WILL LIVE A VERY SAD LIFE IF YOUR MAMA DOESN'T BUY YOU THIS TOY!
So, in the spirit of Christmas, how do we go about finding a balance of giving and receiving? Even more, how do we instill this balance into the hearts of our children?
I won't pretend to know the answer. My oldest is just two. But I see the wonder in her eyes when "Momo" (Elmo) comes on the screen. She's in love and she wants the furry red guy in her arms. And stat. I know this adoration for new toys, trends, and must-haves will only grow in the coming years, so I'm doing my best to begin the conversation of Christmas giving now.
In our family we're striving lead by example. We've started by making a clear differentiation between birthdays and Christmas. Around here, birthdays are the big whoop-de-do since that is the individual person's special day. Christmas on the other hand, that's the celebration of Jesus' birthday and therefore, we choose to show extra love to those around us.
To keep things in check, we have opted to draw names for a family gift exchange (with a spending limit) and then Santa brings stockings and one gift the whole family can enjoy. The rest of the holiday season is about spending time together and giving back to our community.
In the past we've volunteered to ring the Salvation Army bell, serve holiday meals, and carol at a nursing home. We've also gone "shopping" in the World Vision Christmas Gift Catalog. With a wide range of gift ideas, families can purchase soccer balls or school supplies for children, fund a small business loan for three women, or buy a pig, just to name a few of the available options. Operation Christmas Child and selecting names from a local Christmas Angel Tree are other great way for children to get involved in giving back since they can relate to the idea of giving to a child their age.
How do you encourage your children to focus on giving during the holidays?