Fun and Safe 4th of July Activities for Kids – As Seen on FOX Good Day Chicago
This morning I made a visit to the set of FOX's Good Day Chicago to share five fun (and safe!) 4th of July Activities for Kids. While fireworks are fun to watch, let's leave them to the professionals and never let the children handle them or get too close. If you are having or attending a 4th of July party or BBQ, consider these five ideas to keep the little ones involved and busy while celebrating the holiday safely.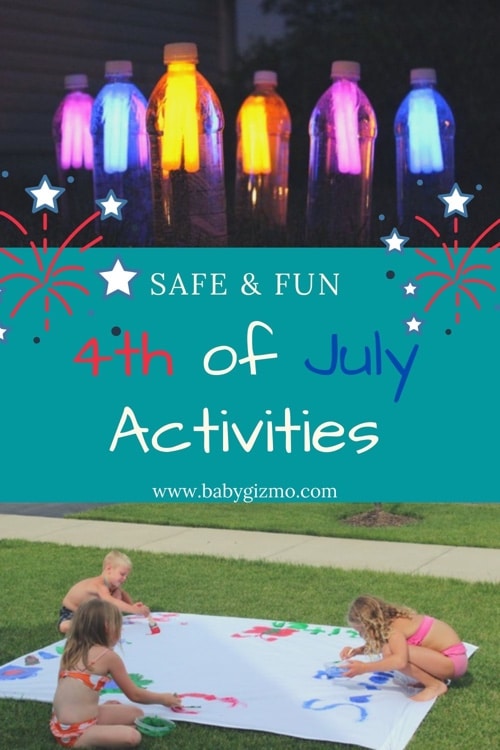 Land of Nod Big Game Bean Bag Toss
Turn your backyard into a carnival game with this fun bean bag toss game from Land of Nod ($49).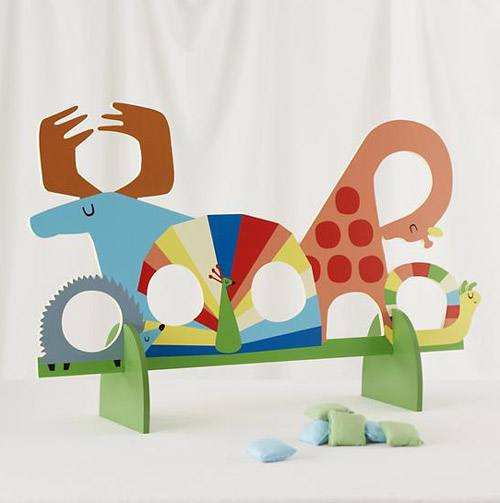 This outdoor activity center will engage kids' love of sand and water, with a two-sided elevated play space for warm weather fun. The included umbrella will also keep them sun safe during the hottest part of the day. ($100)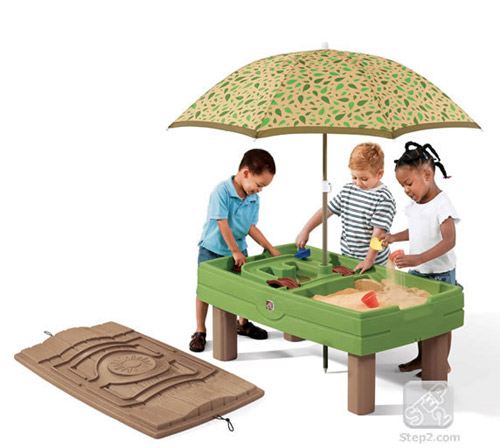 This sprinkler for kids looks like a beach ball and shoots water in dozens of directions making it perfect for a July summer day. ($13)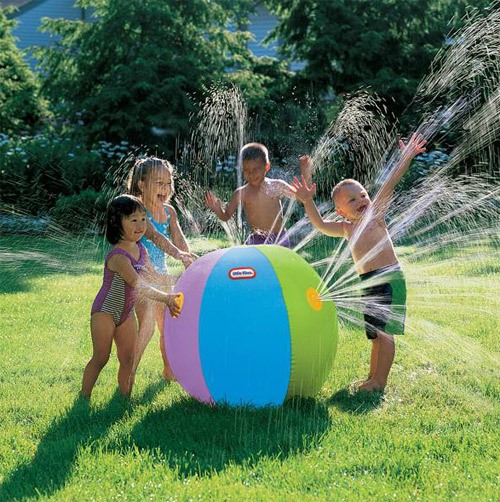 Using an old bed sheet, bring out the paints and make art on the lawn. Instructions HERE.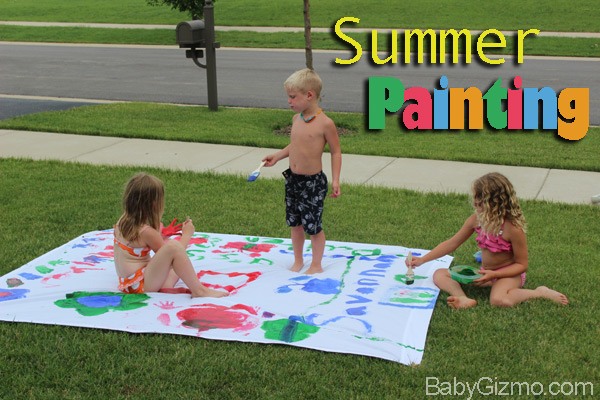 Put glow sticks in water bottles to make your own glow in the dark bowling game. Instructions HERE.