Who doesn't love birthdays?! Shopping for presents, planning parties, designing a birthday cake, and making the birthday person feel extra special on their big day are the perfect way to go all out and show that person just how important they are to you. Today I thought it would be fun to share some fun and cheap things you can do to make your loved one's birthday extra special! These are creative ideas, that don't cost a lot of money and will add so much fun to someone's special day!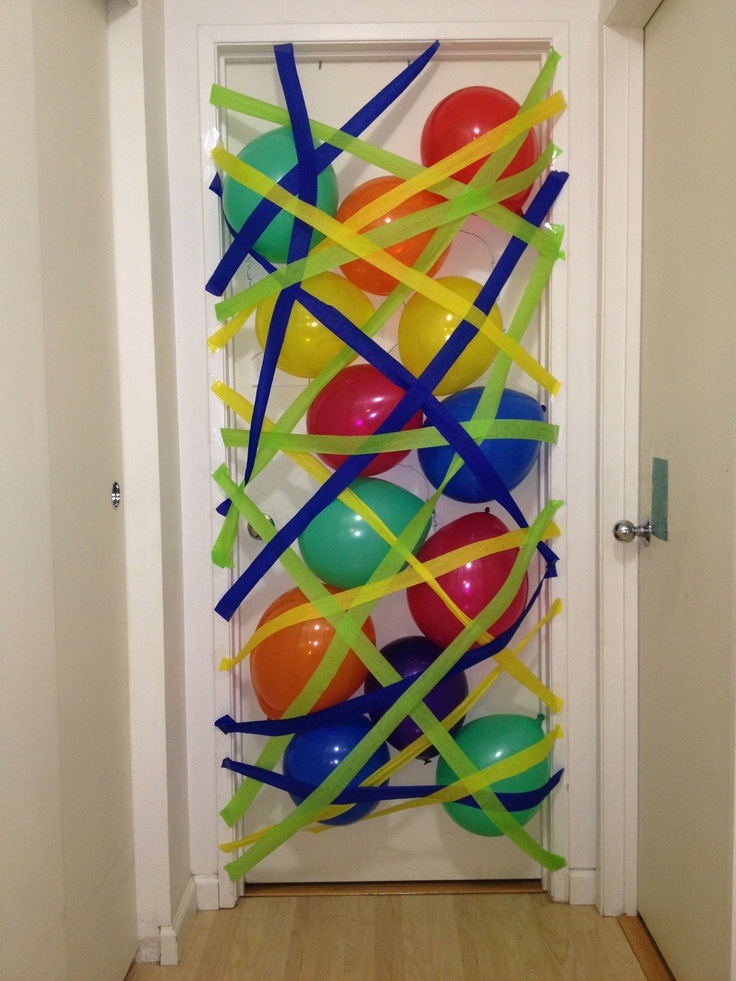 –Balloon avalanche. Hollie has shared this idea that she's done for her kids and it was a hit! When the birthday girl or boy opens their door, balloons will come falling down just like an avalanche. Only more colorful, fun, and safe.
–Individual cake. Whenever you have a party, everyone slices in the big cake, but imagine how much more special it would be if the birthday boy or girl got their own little special cake that no-one touched but them! I even make my husband a special smaller cake each year that he doesn't have to share.
–Love list. Have everyone else in the family make a list of a few things they love the most about the birthday person. Take turns reading them aloud to them. This is a free and easy way to make them feel extra loved that is so meaningful and personal.
–A birthday gift for each year. This may not be practical for someone of an older age, but it's great for kids! I still remember on my 16th birthday my family gave me 16 gifts. Of course they weren't all huge gifts. Some of them were very small gifts that could be purchased at the Dollar Store. The point was that I felt so special that they went to all the trouble to buy and wrap a present for me for each year that I was alive.
–Go all out with decorations. While the special birthday boy or girl sleeps, decorate the whole house with birthday decorations so that they will have a great surprise waiting for them when they wake up. You can get cheap decorations at The Dollar Tree or Target. Fill the house with balloons, streamers, the works!
–Make a special dinner. Let the birthday prince or princess choose what they want for all three meals that day, or if money allows, take them out to their favorite restaurant to celebrate!
–Open presents first. Little kids do not like to wait, so on their birthday, why not shake things up a little and let them choose the order of the proceedings? If they want to get the gifts first, let them!
–Candy bar cake. I love this idea for birthday's of all ages. We've all seen a diaper cake for baby showers made out of diapers, but how about making a birthday cake made of candy bars all tied together in multiple tiers!? You could also make a cake out of soda cans, beers (for adults only), or anything else that the birthday guy or girl loves!
–Shape the cake to look like their age. How special would it be to shape the birthday cake to the age they are turning? Frost it, decorate it, eat it!
–Confetti Trail. Make a confetti trail through the house for them to follow. Place a sign on the floor where it starts and lead it to the bathroom and then the kitchen where they'll find their presents to open, or a special note telling them all the fun plans for the day.
–Hidden Happy Birthday signs. Write Happy Birthday in different places around the house. Tell them how many places it is written and have them try to find each one!
–Birthday crown. Make a special crown for the birthday boy or girl to wear all day! This will make them feel like king or queen of the day! You can also buy cute crowns on Etsy!
–Create memories. Whether that's by taking pictures, going somewhere special, or playing games all day long, creating lasting memories is what makes a birthday extra special and one they will never forget!
What special things do you do on birthdays to make them extra fun? Leave us a comment and share your unique ideas!