Are you as ready for spring as I am? Are you tired of being inside all winter and just want to get outside? Me too! I like to make weather-related excuses for my lack of exercise. It's too cold. It's too wet. It's too windy. It might rain. I really enjoy walking and cycling but during our Illinois winter, I just can't make myself do it. Instead, I half-heartedly (read: half-as-often) do some workout videos inside. Although, I do like winter I also enjoy spring and I can't wait to go on some long walks very soon.
Some friends of mine just started a walking challenge amongst their friends and family. I am happy to report that I signed on and am ready to win! (Oh, and get some exercise as well.)
So, what's a walking challenge? Well, it is a super fun way to get yourself and your friends motivated to move. Here's how it works: Each person wears a pedometer daily for 10 weeks. You keep track of how many steps you take per day. At the end of the week, you email your weekly total of steps to the record keeper for the group. It's super easy and you won't believe how watching that pedometer will motivate you to take more steps.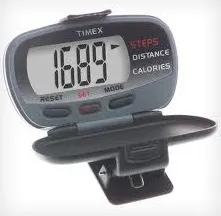 I did call it a challenge, right? Our group made it more of a contest because we all threw twenty bucks in a hat and the winner will walk away with quite a bit of cash. So how will we determine the winner? There will be two winners: 1. The most improved (whose steps have continued to increase after the first two weeks) and 2. The one with the most steps overall for the 10 week period.
I can be a little bit competitive and wearing that pedometer makes me aware of how much (or how little) I am walking each day. By wearing it, I park farther away from the door at the store, I try to get a daily walk around the neighborhood into my schedule, and I walk around the house more. If I check my pedometer mid-day and my number looks low, I will go up and down the basement stairs a few times. If I wasn't trying to win some extra dinero, I seriously doubt I would even give those basement stairs another glance.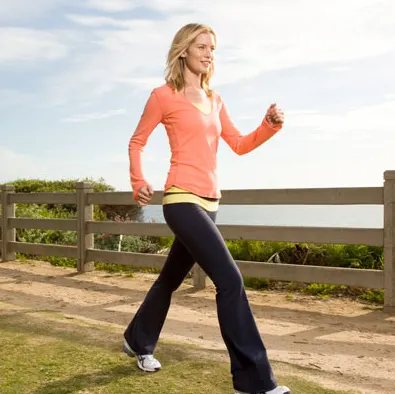 My friends named our program KAPOW! (Kids and People Out Walking). That's right, we included our kids too. Their contest is separate from ours. We didn't involve any money in their contest but we are considering buying the winner a small trophy of some sort. (What kid doesn't love a trophy?) My kids were super stoked to be given their very own pedometer. They only cost $5.00 each but my kids thought they were big stuff wearing those things on their cute little waistlines. They love seeing how much they walk each day and this is encouraging them to be healthy and fit.
It's really a fun program to start with your friends. You might lose some weight, you will be getting more fit, and you might win some money! So what are you waiting for? Start a walking challenge today!