Getting My Energy Back with Healing Mix
Many of you know how crazy my life has been lately with my big move and my three kids being underfoot for the past three months during summer break –  but put that on top of the fact that I'm a mom – exhaustion can set in quite quickly these days! When Now for Mothers asked me to try out their Healing Mix to give me the natural boost that I've been looking for, I jumped at the chance.
Did you know that my 5 year old still gets up during the night sometimes? Yep, I could use a little boost in the energy department!
Just being a mom is hard – not only on the body but on the mind too. There are some essentials things we need as moms to help us feel like…well, us again. I'm talking about specific nutrients like calcium, iron, vitamin C, and healthy fats that help us feel great so that we can be there for our kids.
Now For Mothers Healing Mix is a superfood designed for moms to be taken from the first day of giving birth for up to 6 years afterwards. The recipe comes from Eastern traditions that have been used by health practitioners for centuries to help moms heal, rejuvenate and stay well after giving birth (and 6 years beyond!).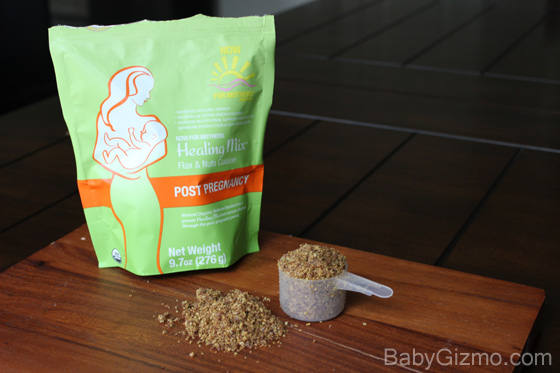 The combination of nutrients and healthy fats in Healing Mix is great in so many ways!
First, it's all natural and organic. Awesome. There are no additives, preservatives, coloring or chemicals added. It's a SUPERFOOD! The 'Healing Mix ingredients are (all organic!): Flax, Oats, Almonds, Honey, Cinnamon, Wheat, Butter, Walnuts, Pistachios, Brown Sugar, Raisins, Pine Nuts, and Melon Seeds.
Second, it provides mom with a natural increased energy without the dreaded "crash".
Third, I was hesitant that it might not taste that great because it is "organic" and "natural" but I am so happy to say that it really does taste good. It has a sweetness to it that technically I could eat off a spoon but I prefer to add it to my daily green smoothies. I've also rolled bananas in it, sprinkled it on yogurt and oatmeal and added it to warm milk.
Here's what it looks like…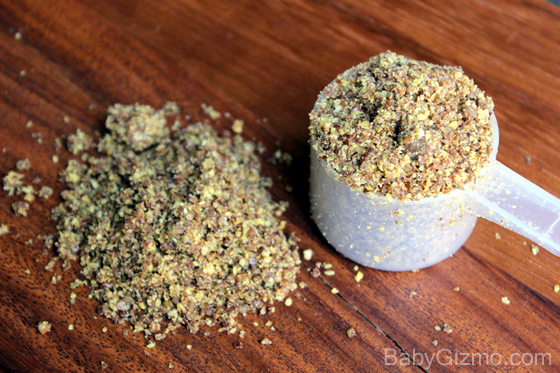 It is like a chunky powder or a fine flax seed. You can add it to tea, smoothies, yogurts, oatmeal – you name it. I like to add my to my daily green smoothies and it doesn't alter the taste at all!
Healing mix is also great for nursing moms and their babies. The healthy fats are not only great for lactation by boosting milk supply but also help regulate hormones which we know are usually all over the place after pregnancy.
Now for Mothers recommends taking a scoop of Healing Mix 2 to 3 times a day for a nutrient packed punch to give you that natural boost of energy to get things done throughout the day no matter how much sleep you lost the night before.
I definitely encourage you to try Healing Mix to give you that boost that moms need.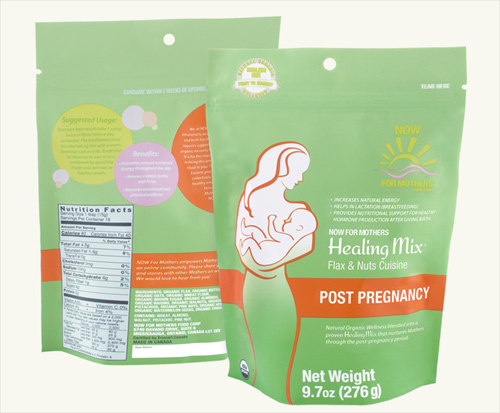 For more information on Now for Mothers Healing Mix, visit their website at www.nowformothers.com
This is a sponsored post written by me on behalf of Now For Mothers Healing Mix. As always, all my thoughts, opinions and statements are my own.