There comes a time in most kiddo's lives where they earn the grand title of "big brother" or "big sister." Sometimes they are babies themselves, sometimes they're toddlers or preschoolers or even teenagers. No matter when the promotion arrives, it's life changing for these new siblings.
These kids tend to need a little extra loving during such a big transition and Christmas is a fun time to give them a high five and a special gift to honor their new role in the family. Below are a few ideas for new siblings, probably geared towards that toddler to preschooler age range, because that's what I know best 🙂
My daughter was 22 months when her brother was born and we (more like I) needed toys and activities that encouraged independent, quiet play. And if they're educational too – wow, the trifecta of toys!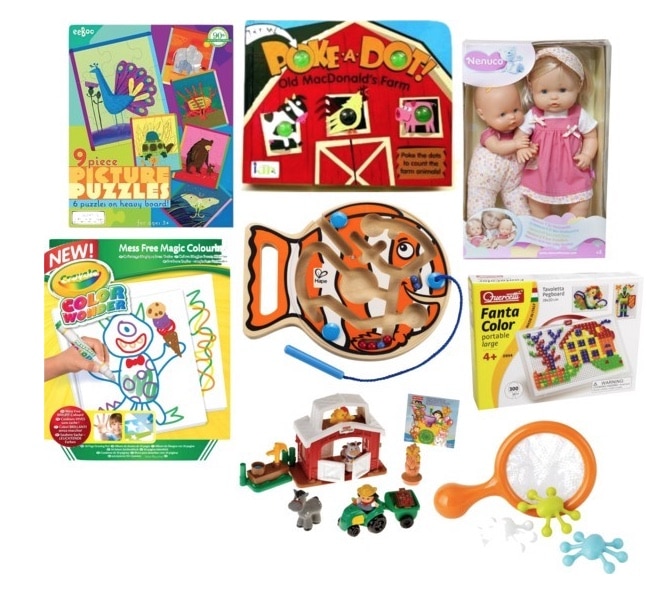 GIFTS FOR NEW SIBLINGS
And here's a few thoughts on each item …
What gifts would you recommend for new siblings?