Have you ever thought about your family name? Ever since I can remember I've been proud of my middle name. Not because it's extra pretty or reminiscent of a celebrity, but because I share it with one of the most precious women I know – my grandma.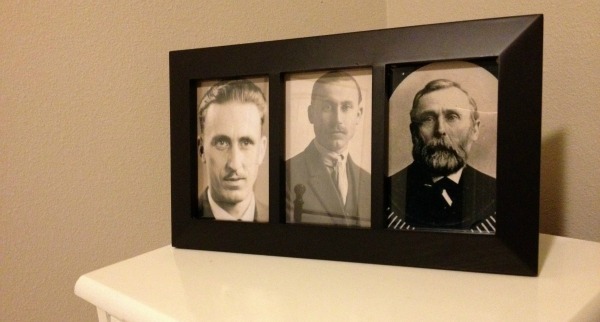 My Grandma Rose was a cherished family member, full of integrity and grace, wit and wisdom, laughter and beauty. Everyone looked up to her and her home was always filled with a calm sense of security. Being named Gretchen Rose is truly an honor and I've always tried to emulate the character of the wonderful woman I was named after.
Both of my sisters were named after dear family members too. It's something we've all loved and I knew when I had children I would want to pass on the same blessing to them. Not just to give them a special connection with a family member, but to give them a role model as well.
When my daughter was born my husband and I gave her the name Jemma Janell. Janell is her grandmother's first name and her great-grandmother's middle name. It is our hope and prayer that she'll follow these strong women in their zest for life and love for their family.
Two years later after his sister, my son arrived and we named him Max Valentine. Valentine as a middle name goes back generations on Max's maternal grandmother's side. Generation after generation, boys have been given the middle name Valentine and girls received the more feminine version, Valentina. Although Max will never have the chance to meet his closest male namesake (my grandfather) I'm confident their Valentine connection will hold strong in leading him into a new generation of kind and honorable men.
Since Max won't have the opportunity to have photos taken with his name buddy, my mom and I recently collaborated on a little project for Max's room. We scanned and printed a photo of three generations of Valentine men dating as far back as the early 1800s and with a simple frame, Max has a wonderful memento of his heritage.
Did you name your child after a family member or other special person? I'd love to hear your story!
Looking for more baby name ideas? We got you. Baby Gizmo Baby Names.