Ready to add a new favorite to your breakfast line up?
Look no further than a hearty slice of good morning bear toast! It's perfect for mamas, dads and kiddos.
Truly, bear toast is the cutest little snack around and packed with protein and other wholesome ingredients to start the day off right. Our favorite ingredient line up includes Dave's Killer Bread, Wild Friends nut butter, local honey, organic raisins and organic banana slices.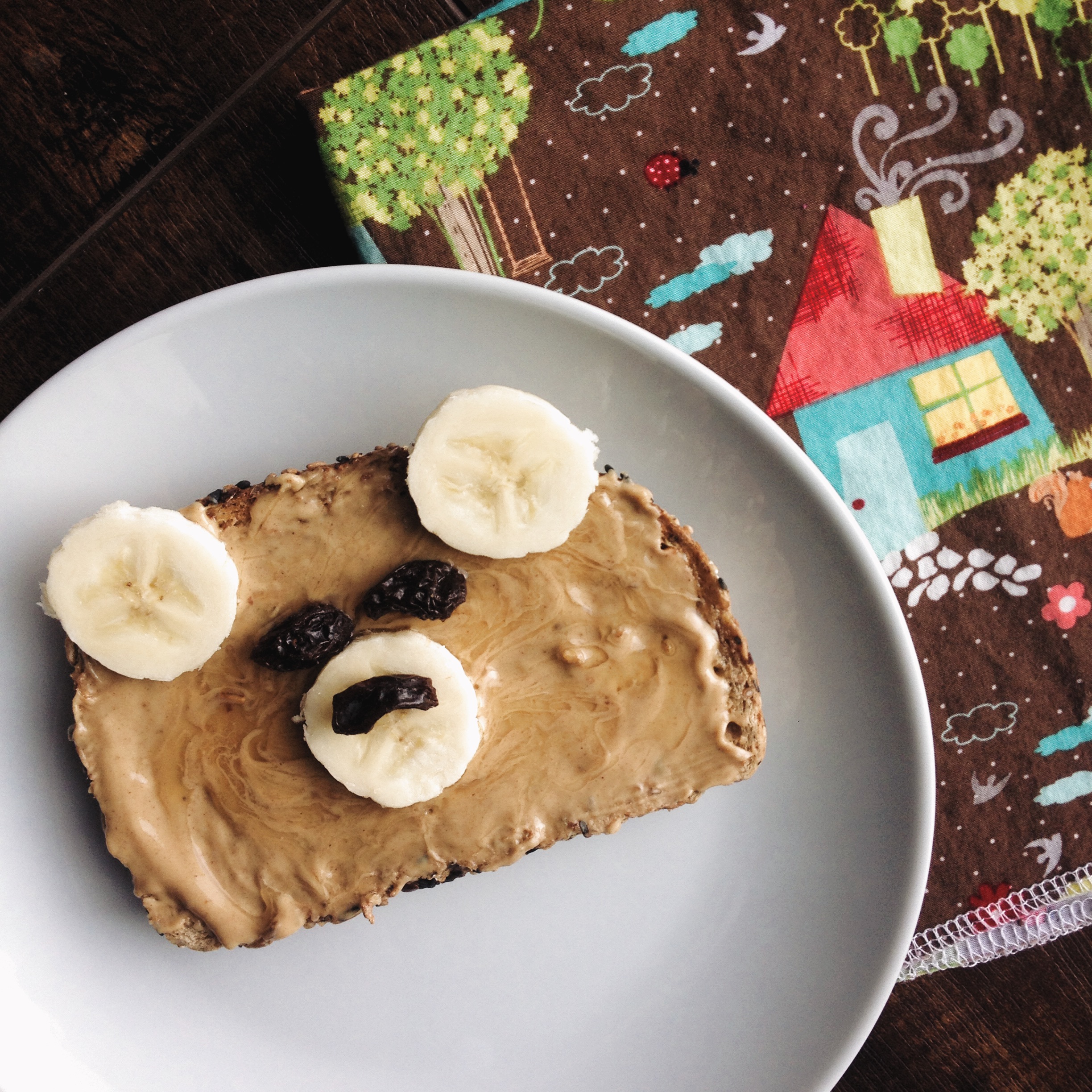 Adding an ounce of creativity to meal times has reaped me mega rewards when it comes to my kiddos making healthy choices. I don't do it every meal, but it's a fun surprise when something new appears on their plates! I've been pinning some inspiration lately on my Pinterest board devoted to my Littles. Take a peek and plan something fun for your family this week!
What's your favorite meal time creation? Comment or share the link to a photo!