Has Google Knowingly Published Naked Photos of Your Children?
Imagine finding out that Google Maps had published photos of your naked children for the entire world to see.
Anger. Alarm. Fear.
I'm sure those emotions are just a glimpse of how 27 year old Laura Haslam from the UK felt when she learned that her 3 and 4 year old daughters were exposed on the internet. A neighbor knocked on her door saying, "You need to look on Google maps because your kids are naked on the internet."
Haslam believes the photos were taken over a year ago, in 2016. A whole year of being violated and tracked by who knows what kind of people?
This is how it happened. Without Haslam having the slightest clue…
It was a summer day when she set out her children's pool in the front yard of her home behind a fence. It never crossed her mind that Google Street View would be peering in via satellite, catching her daughters without clothes on while they cooled off and played.
The horrified mom said, "It's quite scary because I don't know how many people might have seen it."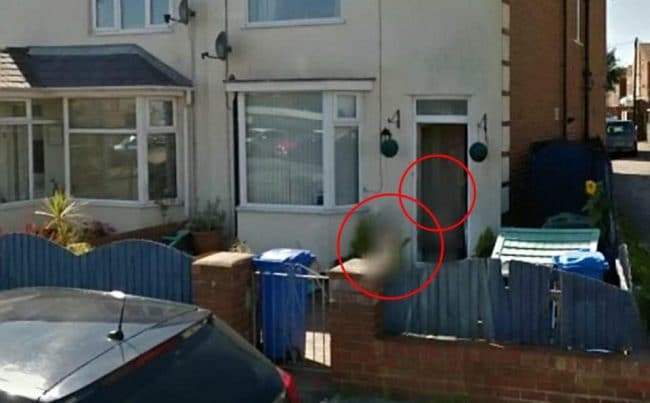 Yes, quite scary indeed.
I can't even imagine the anxiety that would build inside of me if I knew some awful person could not only seen my children naked but link that to where we live.
Haslam reported the image to Google and contacted her local police. Since then, the girls' bodies have been blurred. But for months, her sweet, innocent children were potentially internet fodder to anyone and everyone. It's worrisome to say the least.
A Google Street View spokesperson said, "Google takes a number of steps to protect the privacy of individuals when images are published to Street View.We automatically blur sensitive information like faces and vehicle license plates and in this case although the faces were already blurred, we applied additional blurring to the image when requested."
When requested?!? How about just make that part of Google privacy practice?
To me, it seems that extra diligence should be taken, especially by an internet giant like Google. And definitely in light of innocent children.
Take Laura Haslam's story as a fair warning to check your own Google Street View. What personal information or people you love can you (and the rest of the world) see in front of your home?