Grab a Kimono … The Hip, New Mom Cardigan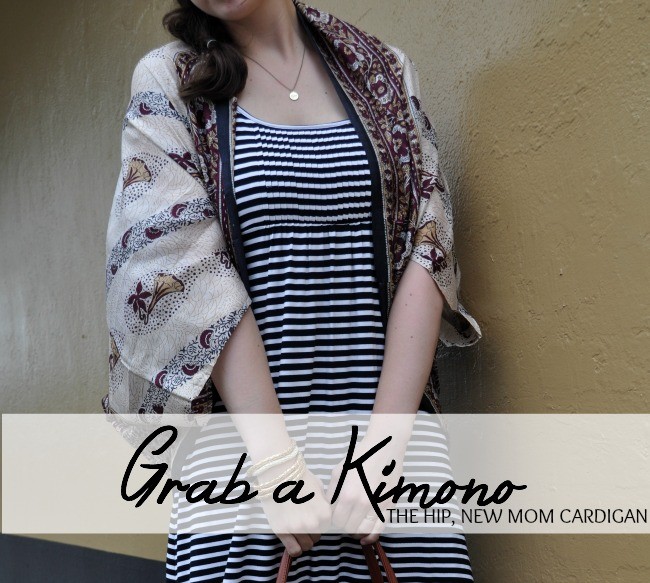 Does your mom style ever get in a style rut?
The same old thing, day in and day out? You know what I mean, the washable cardigans and cool mama t-shirts. I love the normal, trust me … it's my uniform too! But, every once in awhile, I like to mix things up for my weekly trip to Costco 🙂
Every mama has a pair of jeans and a simple tee or tank and now, thanks to the comeback of the kimono, there is an easy way to dress up our simple staples! Yay! Bring on the kimonos!
I'm a big fan of vibrant pieces in my wardrobe – bright scarves, fun wedges and yes, kimonos. They're the perfect mix for my simple, everyday outfits and as a mom, I've found them to be great nursing cover-ups too! Here's a round up of the pretty ones I'm eyeing for fall – aren't they just lovely?!?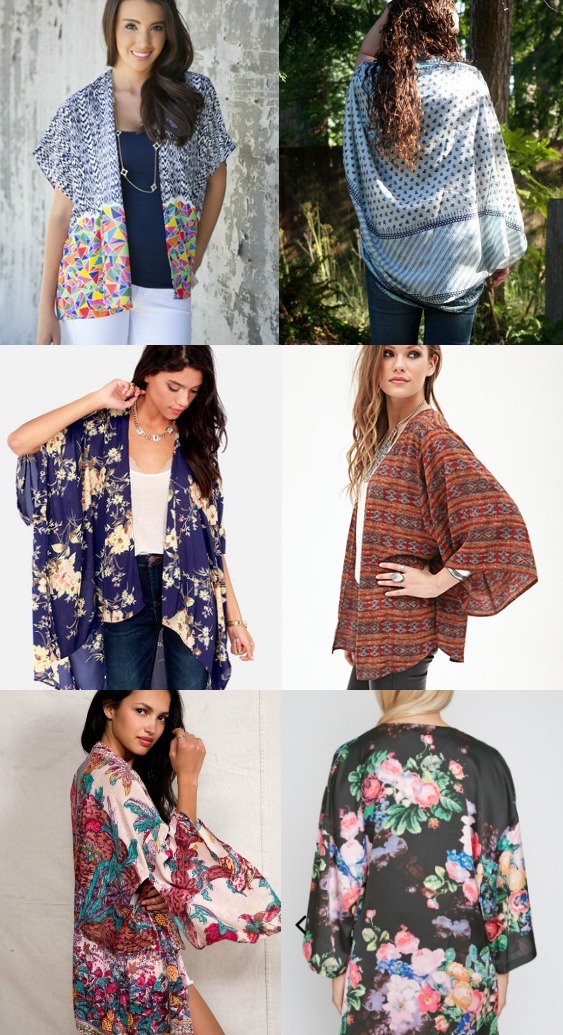 Alexa Kimono from White Plus (on sale!), $22.50 /// Sari Kimono Shawl from Just Dawnelle, $44 /// The Peacenik Print Kimono from Lulu*s, $42 /// Southwest Print Kimono from Forever 21, $27.80 /// American Vintage Boho Kimono from Urban Outfitters, $98 /// Caris Black Floral Satin Kimono from Pretty Little Things, $59
Pair these beauties with a comfy maxi dress, jeans and a tee or a little black dress for that fall wedding you're heading too. Wherever you go, when you need a splash of pretty – grab a kimono!
P.S. If you're crafty, you can DIY a kimono – tutorials here!