Graco Pack 'N Play Playard Portable Napper and Changer
With toddler twins and a preschooler, you would think I would be done with pack n' plays. Not so. Every holiday or family gathering means naptimes somewhere strange, and my kids nap best in a crib or pack n' play. So every time we travel or roadtrip, even just a day trip, we lug 3 separate playards to ensure an effective naptime. After 4 years of this, you could say we are sort of playard experts.
I have to say the Graco Pack N' Play Playard with Portable Napper Changer has to be my favorite by a long shot.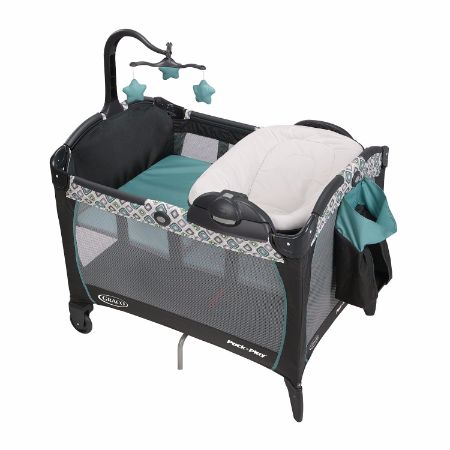 We have taken it to every grandparents' house, aunts, uncles, close friends. It's been in the back of a van, sedan, thrown in a garage. We've used it weekly for friends that come for playdates and need a place for babies to nap. Every single time, it sets up quickly and easily, and breaks down just the same.
The sleeping pad is comfortable, yet firm, and slips snuggly under the corners, making it much more difficult for my toddlers to attempt to remove it during their naps. The bassinet is also a great height and works awesome for younger babies.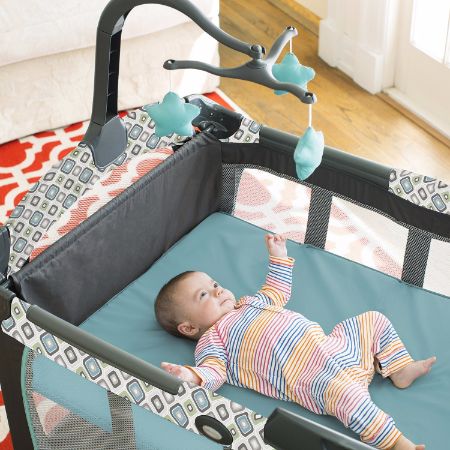 The napper/changer is the surprise bonus for me. One side has soft padding, perfect for a sleeping baby, and then with one quick rotation, you have a changing pad that easily allows you to wipe off any poop and pee spills! Being able to remove it easily and have a small napper anywhere in your home for your infant to take a rest is life-changing. I wish I had it when my twins were tiny!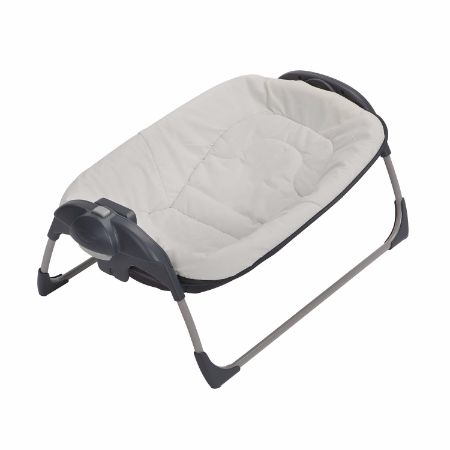 I highly recommend this product, and if you have lots of little ones like me, you will definitely want to buy more than one. It comes in two different colors: grey and blue, or grey and red, and retails for $109.
BUY The Graco Pack 'N Play Playard Portable Napper and Changer HERE