Great Teethers for Grumpy Babies
Babies can start teething pretty early on. I'm the youngest of 9 kids in my family and my mom saw a pretty big range of when we all got our first tooth. My sister was 4 months when she got her first tooth, while one of my brothers was 11 months old! My baby is 6 months old now and loves to use my finger to bite down as hard as possible to soothe his gums. To save myself from becoming his permanent chew toy, I had to look into some great teething toy/necklace options. Today, I'm sharing my search results with you:
Vulli Sophie the Giraffe: You've probably seen this cute giraffe in the hands of little toddlers somewhere before. If your baby has a hard time holding on to the bigger Sophie, there's another, smaller version that has two easy to grip rings called the Vulli So'Pure Sophie the Giraffe.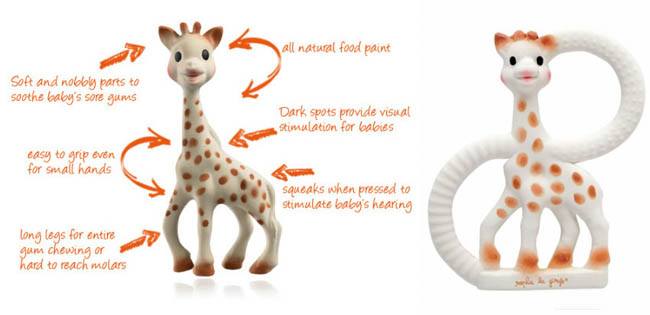 MAM Bite & Brush Teethers: Even little babies should get their gums and new tiny teeth stubs cleaned. But reaching in with a toothbrush might not be your little guy's favorite thing. So give him this teether/cleaner combo! While he chews for teething relief, the small silicone bristles will be cleaning his teeth as well!
Comotomo Silicone Baby Teethers: Your baby's fingers are usually his first teether, which is why this toy is so great. It mimics your baby's tiny fingers, it's soft, and it's easy to hold on to!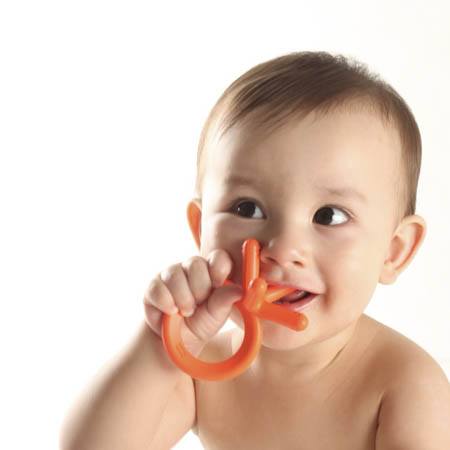 RaZ Baby RaZ-berry Teether: Shaped like a pacifier, this teether has little bumps on the "nipple" that rub and soothe your baby's gums. Since it's a shape they are used to, most babies take to this teether quickly!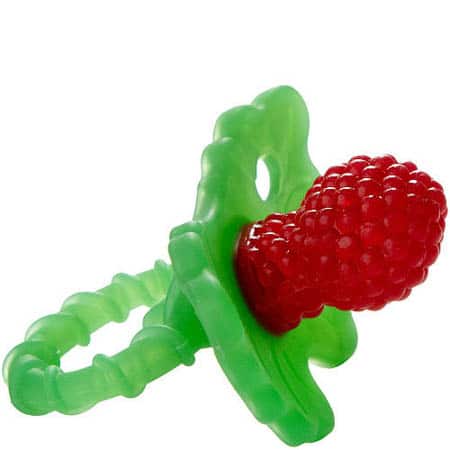 Zoli Chubby Gummy teethers: This one is great for molars because it's shaped like a toothbrush so your babe can reach way back there to where it's most painful and chomp down!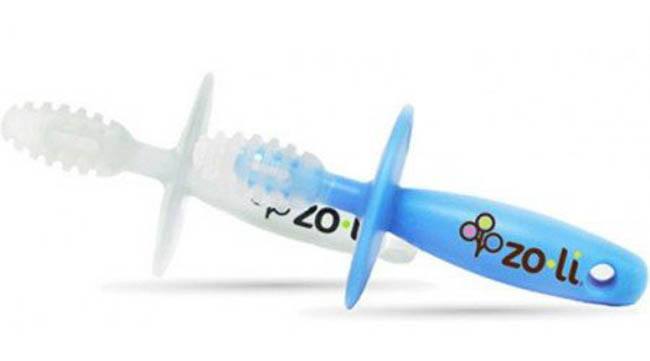 Nurtureland Fruit Teethers: Made of soft silicone, these super cute fruit teethers even have a great, skinny handle for your babe's tiny hand to grip!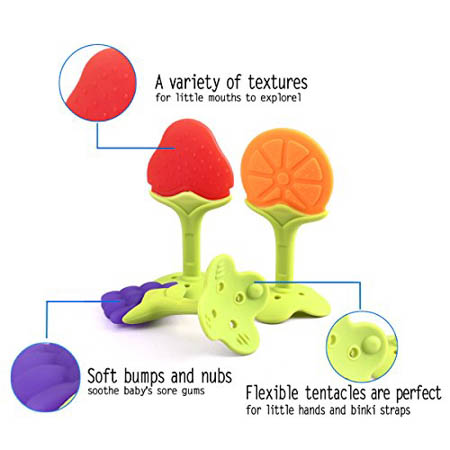 Chewbeads Jane Teething Necklace: Not only are these necklaces stylish for mom, they are the perfect on-the-go, always handy teething toy for your baby. Watch our review video on Chewbeads HERE.
Good luck, mommas! Teething babies are so pitiful, so I hope at least one of these options will give your little one some relief!