Happy Birthday Dr. Seuss!
It's read Across America Day today in honor and celebration of the beloved children's author Dr. Seuss. Who hasn't read and fallen in love with a Dr. Seuss book as a child or even as an adult?! His whimsical words paired with the illustrations of cats in hats, fishes flying and dogs driving. Today, Dr. Seuss would have turned 108 and I have a special place in my heart for him as he hails from my hometown of La Jolla, Calif. and before each of my children were born I bought them each an original Dr. Seuss illustration to hang in their nurseries. I hope that one day they'll share the love his stories with their own children and hang those very same pictures in their room.
Today also marks the release of the movie, The Lorax, based on his book. To date their have been three other movies released based on Dr. Seuss books: How the Grinch Stole Christmas, The Cat in the Hat, and Horton Hears a Who. While nothing is as good as reading his books aloud to your children, here's a few Dr. Seuss-themed picks that we just can't resist…what's your favorite Dr. Seuss book?
How cute are these new lunch bags and water bottles?! Great for school or summer outings. Dr. Seuss Lunch Bag and Water Bottle, $22.50 and 19.50, at potterybarnkids.com.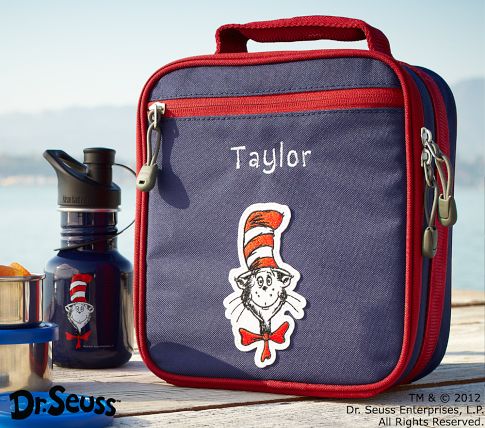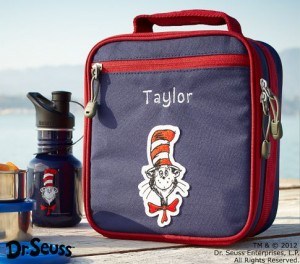 This bathmat has stolen my heart…and it's on SALE! Dr. Seuss Bath Mat, $23, at potterybarnkids.com.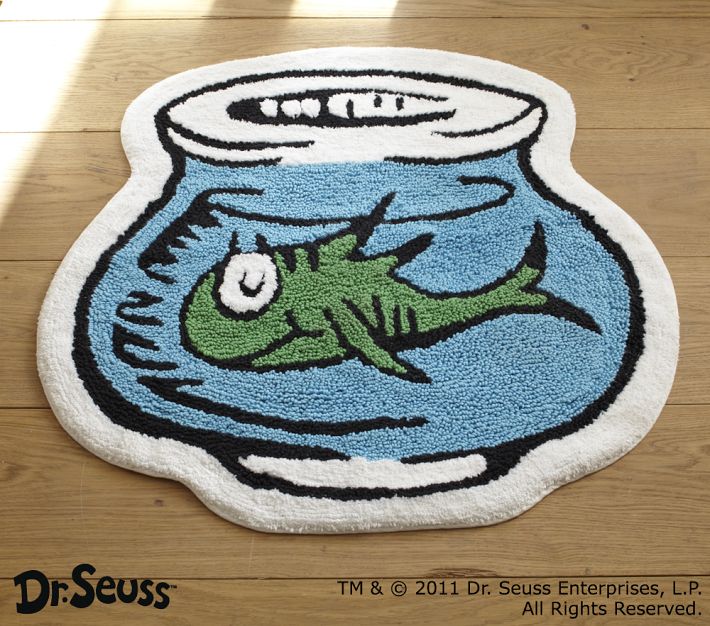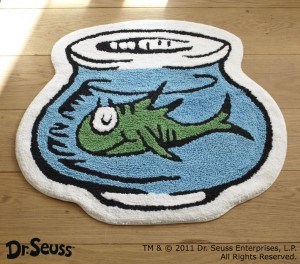 A picture says a thousand words…don't you think?! Dr. Seuss Framed Prints, $59.98, art.com.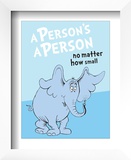 What a cute way to count down time…perhaps it will make the day go by faster?! Trend Lab Dr. Seuss "One Fish, Two Fish" Clock, $25.19, at kohls.com.
For storing all your Dr. Suess books and toys…! Trend Lab Dr. Seuss ABC 3 piece Storage Bin Set, $50.34, at kohls.com.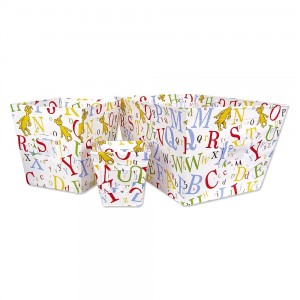 Take your pick of your favorite Converse shoes decorated with Dr. Seuss characters. The hottest one to the shelves because of the movie release is The Lorax shoes. Converse Chuck Taylor Dr. Seuss, $32, at converse.com.