Have You Heard of LulaRoe?

For a few months now I've heard the word "LulaRoe" popping up. I think I may have even been invited to a party, or pop-up as I think they're commonly called, but I blew it off. Frankly, I didn't "get" it. And now I do. Boy, do I ever. And so I couldn't help but tell you all about it.
LulaRoe is the new thing in home parties. But it's not just home parties. You can order online too. But not from a regular shopping thing, from a LulaRoe gal. It sounds confusing, but I promise it's not.
Here is the breakdown …
LulaRoe is a women's clothing company. They have designed a handful of amazing silhouettes and then produce them in a variety of fabrics. The exclusivity of it is, once a certain design has been made in a certain fabric/print, that's it. There are no reorders. New prints are always coming out in our same, favorite styles and you have the fun of finding what works for you most, then waiting in anticipation for new releases.
LulaRoe is a family-based company, designed in the USA. Because of their business structure, when you purchase LulaRoe you're often supporting a WAHM mama too. It's definitely a win win. Tons better than shopping at the mall.
Oh yes, onto the shopping part of things.
If you get invited to a LulaRoe Pop-Up Boutique, go! LulaRoe pieces all fit differently and thus if you're a normal medium, like me, you just might be lucky enough to glide into the Irma top in an XS. At a pop-up event you get to try on all the pieces AND LEAVE WITH WHAT YOU LOVE. It's literally like a little store in your friend's living room.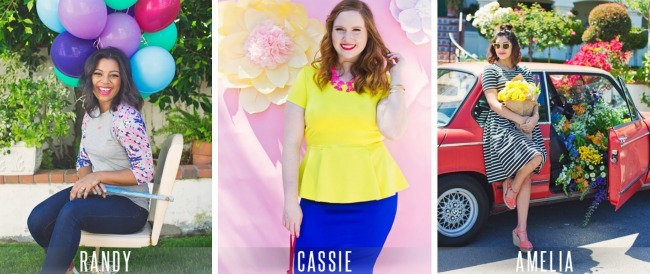 At my first pop-up event I fell in love with the Ana maxi, Amelia dress and the super popular, one size fits most leggings. I'm telling you friends, these leggings are super flattering, do not stretch weird and are the perfect layering piece. Truly, all the pieces are made of amazingly soft material that hugs you in the right places and forgets about the places you want to forget. I've never found a line of clothing more flattering on a variety of body shapes. At the pop-up I attended there were teen girls and plus size alike, we all found something to love.
The other way to purchase LulaRoe pieces is to join LulaRoe groups on Facebook (here is one of my favorites!) or follow #lularoe on Instagram. This way you can see what many different LulaRoe gals have in stock and order from them plus a touch extra for shipping.
Ready to shop for some LulaRoe?
You can browse the styles all here, but remember, to actually purchase, you work with a LulaRoe gal in your area or online – so find them on Facebook or Instagram.
And yes, I don't know how I could have forgotten! Well, pregnancy brain, that's how! LulaRoe is AMAZING for maternity —> here I am with my 15 week baby bump!