How to Help Babies In Need
This post was sponsored by Huggies.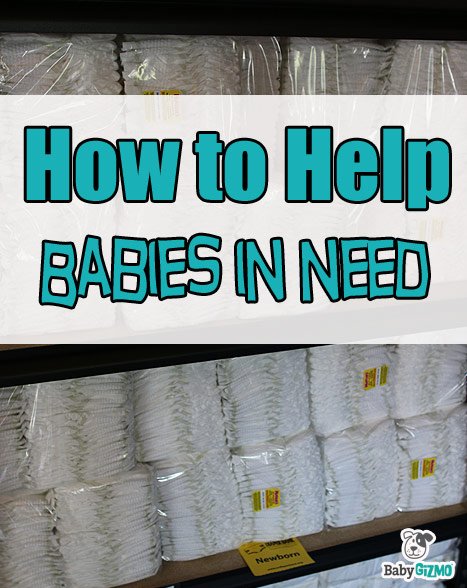 Did you know that 1-in-3 U.S. families (36%) struggle to provide a sufficient supply of diapers to keep their baby or toddler clean, dry and healthy? According to the study, "Diaper Need and Its Impact on U.S. Families", announced this week by the National Diaper Bank Network and founding sponsor Huggies, diaper need is still a very important issue in the U.S.
Thankfully, Huggies became a founding sponsor of the National Diaper Bank Network (NDBN) in 2011, a non-profit organization dedicated to meeting the basic needs of all children and families in the U.S. by ensuring that every child has an adequate supply of diapers. Their mission is "to raise awareness of diaper need, strengthen community-based diaper banks, and generate donations of dollars and diapers, so that all babies remain clean, dry and healthy." Since its founding, the NDBN has grown from 40 to over 300 banks, helping families in 45 U.S. states, D.C. and Guam.
Since diapers are not covered by federal subsidies, this makes the struggle for parents with diaper need that much harder, often causing them to cut back on food, utilities or child care to provide diapers. Parents who can't afford the 6-10 diapers a day needed look to those around them for help.
That's why as a Huggies Parent Council member, I recently visited a local diaper bank to find out how it takes a village to change a diaper. It's not just one person, one diaper bank, or one donation that helps eradicate diaper need, but an entire village of wonderful people from the diaper bank employees, volunteers, companies like Huggies to the people like you and I who donate money and diapers to the cause.
When I arrived at the modest building just off the university campus in Winston-Salem, NC, I was greeted by the director of the Diaper Bank of North Carolina, Michelle Old. This is a smaller location than the main Durham, NC location that distributes over 260,000 diapers a month to families in need and works with over 400 volunteers. The Winston-Salem Diaper Bank distributes about 60,000 diapers a month, which is no easy feat. The room was stacked with diapers to the ceiling and it made me so happy that they would be going to families in need.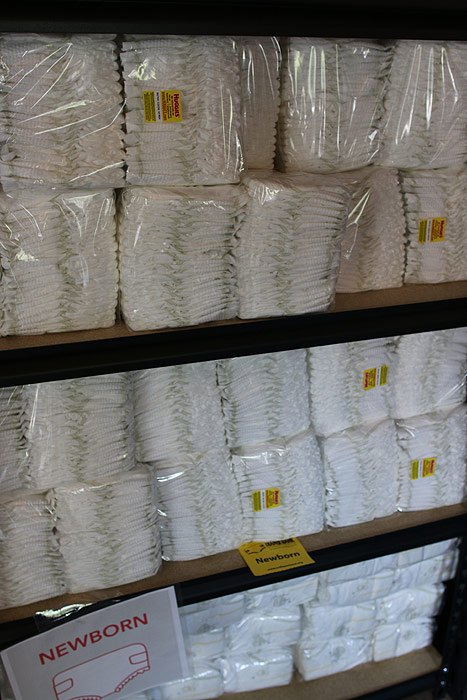 Ms. Old was an amazing source in finding out how the diapers go from donations into the hands of the families that need them.
It starts with amazing people like you and I, grants and companies like Huggies. There are many ways to donate, whether it is in the form of monetary donation or actual diaper donations.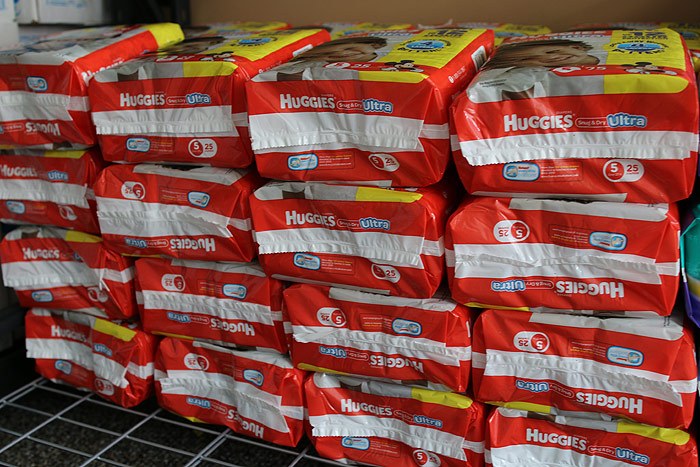 Here are just some ways:
Host a Diaper Drive. This is a great community service project for schools, businesses, civic groups, neighborhoods, mom groups and faith organizations.
Volunteer at a Local Diaper Bank. You can contact your local diaper bank or send them an email at

[email protected]

to find a place near you.
Use Social Media to Raise Awareness. It's as easy as helping to spread the word about diaper need online social media platforms using the hashtag #DiaperNeed.
Donate Your Leftover Diapers to a Diaper Bank. Have some leftover diapers that your child has outgrown? Donate them to your local diaper bank. Find a bank near you at nationaldiaperbanknetwork.org.
Support the National Diaper Bank Network by making a monetary contribution at nationaldiaperbanknetwork.org.
Donate your Huggies Rewards Points to the National Diaper Bank Network by visiting Huggies.com/NoBabyUnhugged.
The National Diaper Bank Network monetary donations are used for diaper purchases, and according to Ms. Old, the most needed size at their diaper bank is size 5. This shocked me at first, but it made complete sense when you think of the fact that babies grow quickly at first. Babies jump from diaper size to diaper size in the first few months of life until their growth levels off just before toddlerhood and they settle into a diaper size (usually a size 5) for a longer period of time. Plus, many of the diaper donations come in the smaller sizes because those are usually the sizes that parents are left with when babies have unexpected growth spurts at the beginning.
Once diapers are purchased with monetary donations or diaper donations come into the diaper bank, the volunteers get to work. At the Diaper Bank of North Carolina Winston-Salem location, volunteers repackage the diapers into sets of 25.
The diapers are then distributed to organizations and programs such as food pantries, food banks, refugee centers, and Partnership for Children programs who get the diapers into the hands of families in need.
"It's important to note, that more than 78% of the people who receive the diapers are working more than 3 jobs," said Old. "This is about working families who cannot afford these basic needs."
This is an on-going process with a village of people providing basic needs to babies. That is why the National Diaper Bank Network is so important for so many families in need. That's why we need YOUR help! Please check out our list of ways you can help families provide this very basic need for their babies above.
As the founding sponsor of the National Diaper Bank Network since 2011, Huggies No Baby Unhugged has provided ongoing support for the organization and has donated more than 200 million diapers and baby wipes, including critical donations during times of crisis.
To learn more about the study through a white paper or view an infographic summarizing these findings visit Huggies.com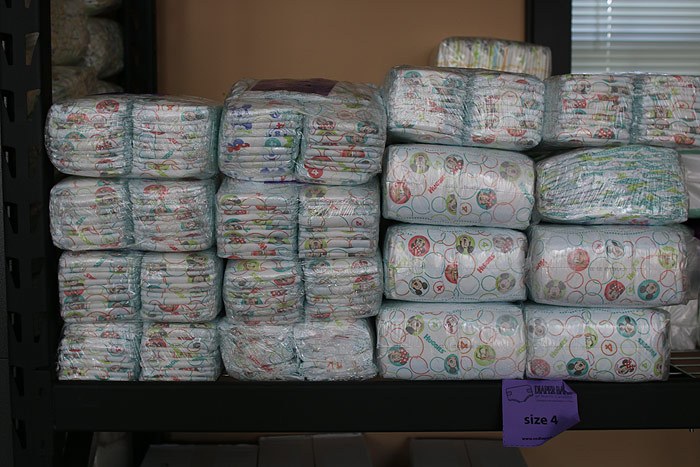 Huggies – the fastest growing diaper brand in U.S. hospitals – believes deeply in the Power of Hugs, which is why every diaper and wipe is inspired by a parent's embrace. The Huggies No Baby Unhugged program helps ensure all babies get the hugs they need to thrive by supporting hugging programs in hospitals and donating diapers across the country. Learn how you can help at Huggies.com/NoBabyUnhugged). #HuggiesCouncil #ad