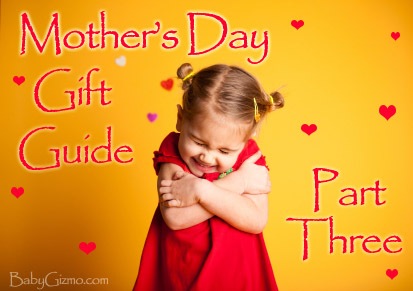 My husband spoils me rotten. Obviously, I love it but I am a tad greedy. A Rolex would be great. Hey, a girl can dream sparkly, extravagant dreams right? When we made the decision to devote two years to my husband's pursuit of an MBA we decided that all big ticket gifts would have to wait until post graduation and subsequent employment.
It doesn't bother me a bit. Although I treasure the leather handbag I got last year, my absolute favorite Mother's Day gift thus far is a homemade card featuring my son's footprint. It hangs in his room and brings a smile to my face daily. If you're a sappy mom like me and looking to make a homemade Mother's Day gift for someone special like Grandma here are some fantastic ideas.
I could spend hours sniffing handmade soaps at the farmer's market. There is something enchanting about small batch soaps. Perhaps it's the familiar ingredients and fresh scents. Some of my favorites are made with a touch of goat milk and include a hint of lavender. Consider making some soaps and wrapping with some pretty kraft paper and twine. An inexpensive yet thoughtful and creative gift idea.
Dessert in a Jar
I am on a serious diet and should not be trolling Pinterest for desserts but I needed to conduct some important research for you. Who doesn't want dessert in a jar? How about S'mores in a jar? It's sheer genius not just for Mother's Day but any holiday. If you're short on time but big on love prep a few of these for the special woman in your life (or me).
Fancy Flowerpots
My son (with a lot of help as he was only a year old) made one of these for me at daycare back during my work outside the home mom days. I still have it and will keep it forever. I'm not a gardener but thought it was such a cute and unique gift. I can imagine someone with an actual green thumb would be overjoyed to receive a one of a kind hand painted pot along with some soil and seeds. Low on cost but full of love.
An eco friendly option is to make soy candles at home for your loved one. The candles are inexpensive to make and can be tailored to your favorite mom's personal tastes. Make a large batch and then individualize with different fragrance oils. If you have extra candles package them and save them for impromptu gifts. Who doesn't love candles?
Doily Canvas Bag
For those of you more ambitious and talented than I this is an excellent option. A DIY canvas bag. One can never have too many eco friendly totes and this one of a kind gift is sure to bring a smile to mom's face. After you are done creating and decorating fill it up with some sweet gifts. Perhaps some of your homemade candles, soaps, and desserts?
What are some of your favorite homemade Mother's Day gift ideas?