Whether you're stopping in for dinner or spending a week in a friend or relative's home a hostess (or host) gift can go a long way in saying thank you. So, tally up who you'll be seeing this season and prep your gifts ahead of time. Here's a good place to start for ideas!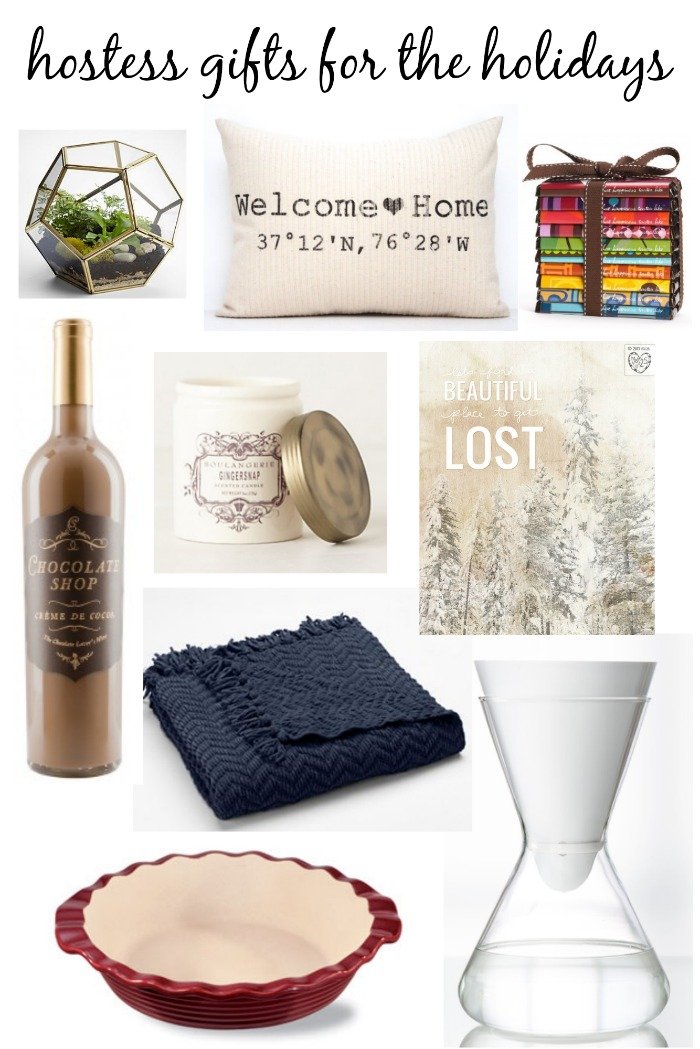 Polygon Glass Terrarium from Red Envelope | $80 | What a picturesque little pretty! Wouldn't you just love this sitting on your coffee table?
Welcome Home from coverLove | $30 | Choose your host's city's latitude and longitude and boom – the perfectly personalized gift.
Chocolate Truffle Bar Pack from Seattle Chocolates | $31 | A little decadence especially for the holidays, yum!
Creme de Cacoa from Chocolate Shop | $15 | "The Chocolate Lover's Wine" – need I say more?
Boulangerie Jar from Anthropologie | $16 | The scent can't be beat and the lovely design will match just about everyone's home.
A Beautiful Place to Get Lost Print from Vol. 25 | $24 | This print and all the others from Vol. 25 are real treasures.
Chevron Chenille Throw from Kohl's | $50, on sale for $19 | Every couch needs a cozy throw!
Deep Dish Pie Plate from The Pampered Chef | $35 | Of all my stoneware, this is the one I grab for the most. It's ideal for pies, quiche, mac 'n cheese and all those holiday favorites.
Water Filter from Soma | $49 | Could drinking water look more classy?
Now, here's the real test … what would you want as a hostess gift for yourself?