This January will mark my second year in stay at home parenting. Yay! When I started this gig, I hated it, but now I love it. I love it now because I know how to make it work for me and my family. So this post is for any parent out there considering stay at home parenting.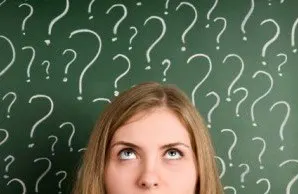 Here are my top 10 tips on how to be a stay at home mom (or dad) without going insane:
1. Take a shower everyday…and get dressed (in clean clothes).
I know. It sounds like so much, but, really, your sanity and pants size depend on it. Oh, and if you went to bed in a "kind of clean" pair of yoga pants and a t-shirt and want to wear the same thing for your new day, don't. Change clothes. You owe it to yourself. Oh, and before you leave the house, look in the mirror and apply blush and lipstick.
2. Don't try to do it all.
Studies have found that stay at home moms are more likely to be depressed because they have a harder time letting go of the myth of supermom. They try to do it all alone. But, really? You are human. You can not do it all. (ahem, I'm talking to myself here, too.) So don't feel guilty about what you can't do.
3. Get help.
Whether paid or not, even as a stay at home mom, you MUST create a village of helpers (sitters, friends, cleaners, neighbors, family, etc.)! The lone stay at home mom in the suburbs is a modern invention. The women who you think did it without help in the olden days actually had help. They lived with families, and grandma held baby while mama napped and great grandma made dinner. Ask for help and create systems for support to help you out when you need it most.
4. Leave the house.
Sunshine is nature's remedy for so many stay at home parent ailments. To avoid going stir crazy, leave your house often.
5. Join a playgroup or local network for stay at home parents.
If you're new to your town, check out Yahoo! Groups or Meetup for groups in your area. Or, consider starting your own group by posting in your local newspaper or community bulletin.
6. Schedule in out of the house "me" time.
Whether for three hours on a weekend or an hour each night when your children go sleep, plan to do something out of the house just for you. Notice that I said "out of the house." Engaging in parts of your online life are a great way to spend "me" time, but as stay at home parents, I think it's imperative that you get into the habit of exploring your city sans children.
7. Develop and pursue your passions.
If you are a writer, then write! If you love teaching, then teach! Just because you're home doesn't mean that your ambition and dreams must die. Keep living. Keep dreaming. Keep doing and you will be rewarded soon!
8. Play with your children.
Forget about the laundry and the bills that haven't been paid and just enjoy the best part of your gig: being with your kids.
9. Nurture your body.
Make exercise a part of your daily routine with your children. Go walking or do burpees at the park. On the eating bit, don't buy unhealthy snacks (because you'll probably eat more of them than your children do); don't eat your children's leftovers, and don't use food for anything but to satisfy physical hunger.
10. Decide to choose your life and love it fully.
If this is truly what you want for yourself (first) and your family, then it's you who must decide to own your reality and shape it in a way that works for you! Trust me when I say that you can do this, so long as you want to do this!