How to choose the perfect diaper bag for you.
There are literally thousands of diaper bags on the market today. The possibilities are endless. All the colors of the rainbow, limitless carrying options, diaper bags for first time moms and diaper bags aimed for moms of multiples. For someone in the market for a diaper bag, it can be pretty overwhelming to choose one if you're just starting out. Where do you begin?
I am a self proclaimed diaper bag junkie. Some might say I'm a diaper bag hoarder but I just like to think I'm a healthy collector. When I first became pregnant with my son, I began my quest for the perfect diaper bag. I began researching brands and types of diaper bags. I read tons of reviews, spent hours watching demos on YouTube, and walked the aisles of all the major stores staring at and touching all the different bags they had to offer. This is what I learned- There is no one perfect diaper bag, but there is one perfect diaper bag for each individual mom! You just have to go out and find it.
When looking for a diaper bag I recommend the following-
1. Go out and personally look at as many diaper bags as you can. Feeling the diaper bag and testing it out in person will help you make a decision much better than just seeing it online will.
2. Know your needs. Do you like being hands free? Many diaper bags come with backpack options. Do you prefer a bag that looks like a purse? How much do you need to pack? Figuring all this out before you start looking will help you narrow down your search.
3. Find something that you can use after diapers. I can safely say that all my diaper bags are ones I will use after my children are grown. A diaper bag doesn't have to JUST be that. Your money will be much better spent if you plan on using it for many years ahead. And if you really love it, why wouldn't you?
I have gotten myself pretty deep in the diaper bag world. Specifically into the world of Petunia Pickle Bottom. They offer a great selection of bags and are a great place to start on your diaper bag search. On my journey to the perfect diaper bag for me, I've found some really great ones, and some not so great ones. The funny thing is, a diaper bag that may not make a great fit for me, could be the next mothers dream bag.
I wish you all much success in your search for your perfect diaper bag! May you all find the perfect home to house your baby's sweet tiny clothes and essentials and have a little fun while looking for it, too.
Here is a picture to attach of my crazy diaper bag collection.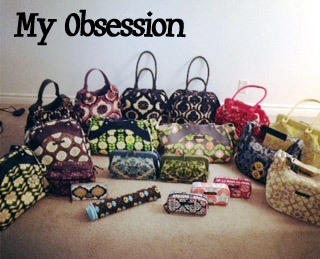 ♥ ♥ ♥ ♥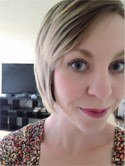 Candice is a wife to a hard working man who lets her stay home with her 15 month old son James and 3 year old shih tzu Sweet Lou. She is a Southern California native who always knew she wanted to be a stay at home mom. She is a self proclaimed diaper bag and stroller junkie, Disneyland and coffee keep her sane, has a passion for cooking and baking, and loves fashion, shopping and dressing up. She blogs at brunchwithmunch.blogspot.com where she shares her fun and sometimes crazy life that comes with raising babies.