Guest Post by Rose Maura Lorre, Author of The Big Book of Martinis for Mom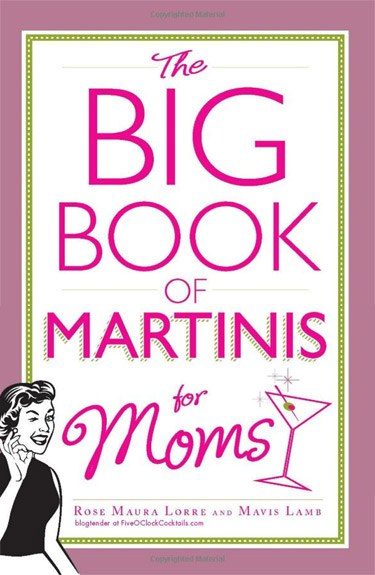 In the past 9 months, I have birthed: 1) a baby; 2) a book, The Big Book of Martinis for Moms. Not surprisingly, I am often asked how I stomached the both of them (literally) while pregnant. The answer? Teeny-tiny sips.
Now that both the book and the baby have come out (so to speak), the real trick is how I maintain a semblance of my pre-pregnancy, drinking self. After all, I'm still the "head blogtender" at The Five O'Clock Cocktail Blog, where I've been chronicling my tastes in tipples since 2010. Now that I'm also a mom, I've found that my desire — nay, need — for a cocktail at the end of the day has gone up, while my ability to tolerate the alcohol's effects have gone way down. (Thanks, sleep deprivation!)
Since motherhood is a job I can't quit, here are five strategies I've come up with that allow me to drink on the job.
1) Have a drink. Just don't drink.
We're not in college anymore, ladies. (Heck, some of us are barely in our thirties anymore.) Those nights when we'd have an open-ended "few" drinks after dinner (or, ahem, for dinner) are long gone. Quality over quantity! I allow myself one cocktail per night. Yes, it sucks to think that your maximum is now 50% lamer than the Yuk Yuk Hut's two-drink minimum. You know what else sucks? PWH — Parenting While Hungover.
2) Make it special! Make it count!
That's actually my new cocktailing mantra: Make it special! Make it count! And when the count is a mere one (see rule #1), then that one cocktail really ought to be well-made and special. This is why cocktails beat out wine or beer in my book. With just a few different kinds of liquor on hand, you can whip yourself up countless different, classic cocktails so that every night you're drinking something new. (Don't believe me? Check out The Big Book of Martinis for Moms' recipe for the Sidecar, below.)
3) Measure your pleasure.
Another upside to cocktails: Their ingredients must be measured out. And, with the exception of the rare pitcher of martinis (a temptation you can avoid by never owning a martini pitcher), they are prepared one serving at a time. Which means you can't get away with just eyeballing what looks like maybe the right amount. Or telling yourself that it's really not that much, it's just that you're drinking out of a really big glass. Or allowing yourself just one more splash (every five minutes.) In case you haven't figured it out yet, I'm making fun of you, wine drinkers.
4) Drink alone.
When my kid was two-ish months old, on a night when my husband had to go out, I asked my neighbor to come over and help with bathtime. After the baby was down, this lovely neighbor surprised me by saying, "Now I'm going to stay here and sit for you. You go take yourself out for coffee." First of all, best neighbor ever. Second, I cheated and took myself out for a cocktail. Sitting alone with a drink in hand, free for the first time in ages to let my mind wander wherever it wanted to go, was so thrilling that everyone else at that bar must've been like, "I wonder what that smiling-idiot lady is on besides alcohol." Solitary imbibement is often considered the first sign of a problem, but for me, it's how I get the most enjoyment out of my cocktail.
5) Or, drink on dates — just not playdates.
On our rare date nights, a cocktail bar is still the locale of choice for my husband and me. (Our first date was at renowned, modern-day speakeasy PDT in New York City; the tab — $286! — hangs in a frame on our bedroom wall.) We're much better flirts sitting side by side at a bar with a couple of Manhattans between us. (Have you ever tried flashing a coy smile with a mouthful of steak?) Playdates are a different story, because in my opinion, highballs and Hi-C don't mix. I definitely don't want my tipple tipped over by a pair of grubby hands.
The Sidecar, in fact, is the perfect potable to mix up for yourself at the end of a long day of parenting, after you've endured all the playdates, diaper changes, bedtime dramas, etc. It's a classic cocktail that's super-easy to make (only three ingredients!), which makes it foolproof no matter how exhausted a Mom may be.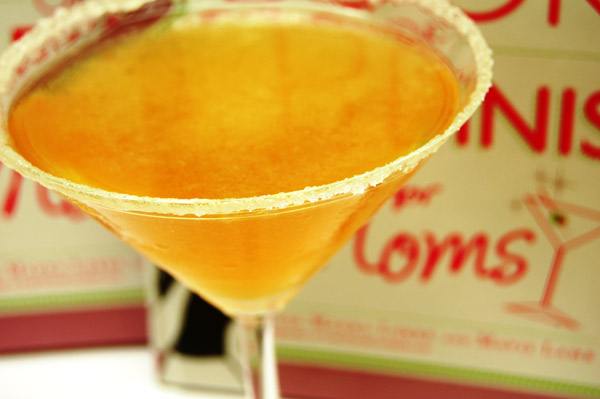 Recipe: The Sidecar
2 ounces brandy or cognac (virtually any brand will do)
1/2 ounce Cointreau or triple sec
1 ounce fresh lemon juice (about the amount of juice in one, large lemon)
Pour your three ingredients into an ice-filled cocktail shaker. Shake vigorously. Strain the drink into a cocktail glass.
You can garnish this with a lemon peel, but a particularly nice touch that really enhances the taste and overall experience of the drink is to serve it with a sugared rim. Before preparing your drink, dip the entire lip of your cocktail glass in a shallow saucer of lemon juice, then dip it into a second saucer of granulated sugar. Then mix your cocktail and strain it into this glass. Delish!