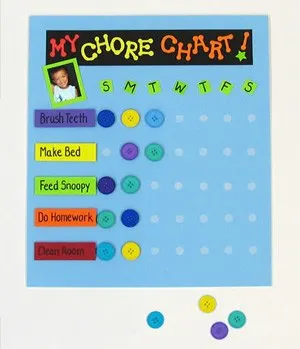 No one really likes chores, right? I mean we'd all rather sit and watch TV if we had the choice. The fact of the matter is, there are always chores to be done and everyone has to help do them.
I've found that if I can make the chores seem fun to my little man, he loves doing them. He is too little to do his own chores, but he is old enough to start assisting mommy.
When I do laundry, my son is in charge of tossing a tide pod of soap in and putting the dirty clothes in, too. He's really good at it and he thinks it's so fun. When I cook, my son holds spoons and spatulas and watches me. He sits on the counter and watches me wash and dry dishes. when it's time to clean up his toys, he goes around the room, picks them all up, and puts them in his baskets while we sing songs.
I try to show my son that there can be fun in everything. I smile while I clean the house. I sing him songs while he picks up toys, and I talk and giggle with him while we cook. When he throws the laundry in correctly I make a huge deal out of it. I clap and clap and praise him for a job well done. That makes him like doing chores even more.
My son may grow up hating to do chores, who knows. But right now he enjoys them. If he starts to get bored, I will think of new fun and age appropriate ways of helping him to love them again. It's never too early to start teaching.
How have you taught your children to do chores? Do you have any tips for other readers on how to make chores fun? Let us know in a comment below!