How to Travel on an Airplane with Kids Tips
We are smack in the middle of the winter holidays which means that many of us are still traveling. We went to visit family for our break, and since we travel with our kids often, we made a video on great tips on "How to Travel on an Airplane with Children".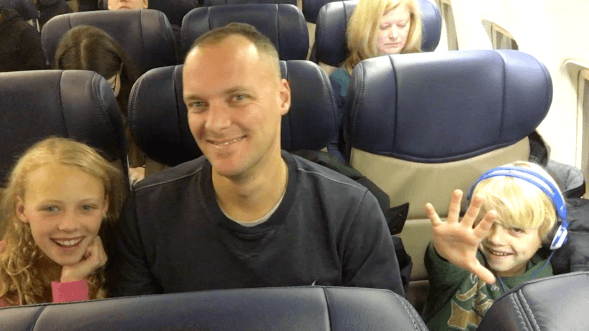 Traveling with kids isn't always easy but if you are prepared, things will go so much smoother. From packing to boarding the plane, there are many things you can do and be prepared for.
This Baby Gizmo how-to video shows you in the moment (on the plane!) tips that will help make your travels with your kids easier. Sure, there are many more tips when you travel with actual babies but these tips are a great start.
Also, this is a rare appearance of the Baby Gizmo dad and while he is a great sport about appearing in our videos, he wasn't all too happy about the reason he got featured in this one! It was real parenting life though. LOL!
If you'd like to see or read our other air traveling with kids articles and videos – Airplane Travel with a Toddler, Activities for the Airplane, 10 Tips on Flying While Pregnant, Flying with Kids Audience Answers and Traveling with a Baby.