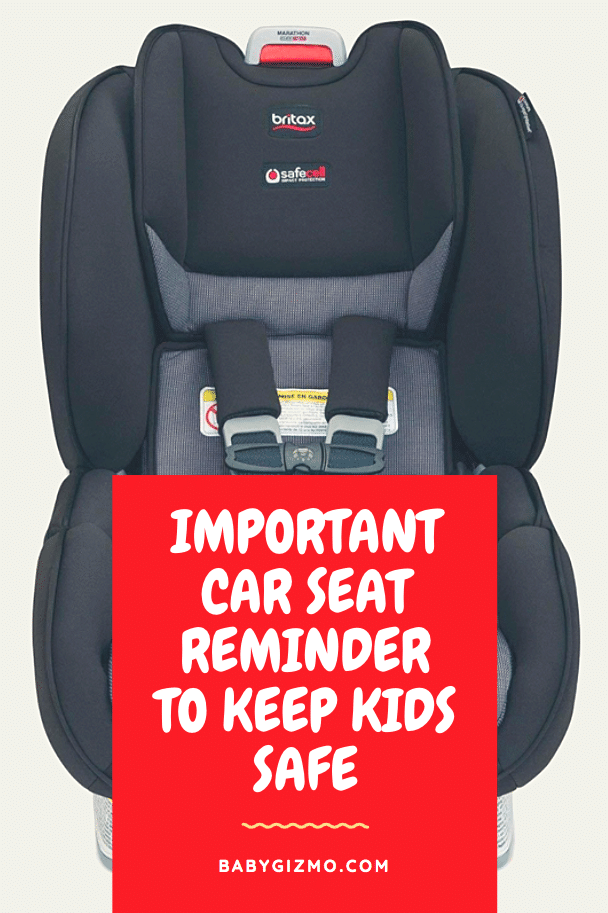 We all know that we should have our children properly buckled in a car seat when they are in a vehicle. As parents there are so many things for us to think about when it comes to car seats. For years, other parents, CPSTs, Baby Gizmo and social media have reminded us that picking out the correct car seat is uber important. You know, things like don't transition your young child to a booster seat too early, 5-point harnesses are safer for the younger kids, and more.
Then there is the issue of making sure your child is properly buckled in the car seat with the harness and chest clip in the correct place (yes, rear-facing and forward-facing harness heights are different!), the seat rear or forward facing depending on the child's size and age, and making sure the child is within the height and weight capacity of the seat.
Once you have the right seat and know how to properly buckle a child into the seat, we need to make sure the seat is installed in the vehicle properly. Whether you choose to install with the vehicle seat belt or LATCH, we have to make sure we have a correct install and check it often to make sure the installation is still secure.
Once you have mastered all that, you may think that you are done. Nope. There is one more thing you have to make sure you do with car seats and your child's safety depends on it.
Watch our Baby Gizmo video and find out what it is!
Read more car seat articles:
How to Properly Buckle a Child into a Convertible Seat
How to Properly Buckle a Child into an Infant Seat