Baby Shower Alternatives for Second and Third Babies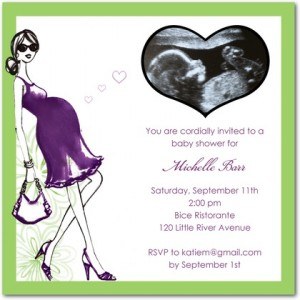 I'm sure I can't be the only one that feels a little bit greedy about being asked about having a baby shower. Why? Because this is my third child. Sure, we gave everything away to friends and family years ago but there's something about having people give me gifts for a baby for a third time. It just doesn't feel right — it makes me feel so greedy. It's like that Sex and the City episode where all the "singles" resent all the "marrieds" having babies and having to give gifts at baby showers and first birthdays every time they turn around and they in turn have no celebration.
While a baby is certainly something to celebrate, for some reason I feel like I've moved beyond the typical baby shower celebration where you smell diapers with smashed candy bars that look like poop to guess which candy bar it is and where my grandmother gives me a crocheted blanket that is too itchy for any baby to use (I do love it though). My friends are so nice to me but I can't in good conscience make them celebrate me and my fertility one more time…can I?!
So I've been thinking, there must be some great alternatives to the typical baby shower, where we can just be girlfriends and celebrate the little bundle of joy in our own special way. In fact there are many ways…here's a few of my favorites!
Circle of life — hosted by either yourself, friends or family, invite over a few of your closest friends and have them bring a bead that represents you, the baby or your friendship. During the event everyone gathers around and shares why they chose that particular bead and what it symbolizes to them. The beads are then strung to make either a bracelet or necklace as a keepsake for the Mama-to-be. It's extremely special and something that you can pass on to your child as they get older.
Sip 'n' See — in the South they have the tradition of doing a party after the baby is born so everyone can give well wishes to the new mom and family and meet the new baby all at the same time. This way all Mamas will be able to enjoy a glass of champagne and everyone will be oohing and aahing over the baby instead of the zillion onesies that you get a typical shower. Since this is held as more of an "open house" people won't feel the pressure to bring gifts but perhaps bring a casserole that the family can enjoy for a dinner that week.
Giving party — perhaps your first child and the new baby are close together in age and you saved all of your gear and clothing. Now's the opportunity to gather your girlfriends and do something for those less fortunate. Provide the cocktails, mocktails and munchies and have guests bring gently used or new items to be donated to a local women's shelter or other charity. This way you don't have to feel like you're asking for more gifts and your guests will probably thank you for taking these items off their hands!
Make it a spa day –– you know what the Mama-to-be really needs (no, it's not a bouncy chair), she needs a manicure and pedicure as well as a nice prenatal massage before delivering her newest little bundle of joy. Gather a couple of your girlfriends and take the day to enjoy a little "me" time relaxing at the spa, having lunch and relaxing before you start your cycle of sleepless nights and coffee-fueled days.
What do you think about baby showers for the second or third child — appropriate or tacky?