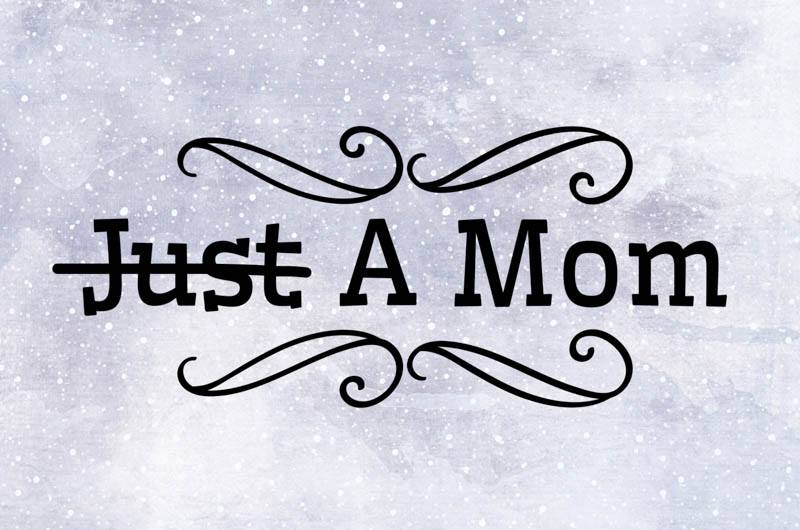 I've noticed a trend. Not the leggings-as-pants or the man-bun trends. This one runs rampant among Stay-At-Home Moms (SAHMs). Here it is:
"What do you do?"
"Oh, I'm just a SAHM."
Why the heck do we do that? Why do we feel the need to add "just" when describing the very serious and important task that has taken over our lives? Why do we downgrade our role in society? As if the millions of tasks we manage every single day, on top of keeping little humans alive while trying to squeeze in teaching life lessons, isn't good enough!
The other day, I met a new neighbor (who does not have any children yet) and during our small talk, he asked me what I do for a living. After responding using that stupid J-word, he immediately said, "JUST? Not just. You do some hard work!"
BAM! Instant new favorite person. I really appreciated his reaction, since I feel that is not the norm in our society.
This interaction got me thinking of all the times I've responded to that question using "just," and pairing it with a shrug or wave of my hand. In one little motion, that wave is saying, "Oh, I'm not doing anything fancy or exciting. You won't be interested to hear about what I do." But motherhood IS exciting! And being a SAHM, you're in the thick of all that excitement every single day. It may not always be good excitement—having two screaming toddlers chase each other with toys used as bats while the baby conveniently waited for you to take off his diaper to now explode sure is exciting, but in a disastrous, hectic way.
Being a SAHM really is a full time position. It's a position we are usually honored to take, but because we don't make a paycheck, and we don't see our payoff until many years later, we start believing we aren't succeeding at anything. It's easy to brush off what we do every single day because most people don't see all that we are accomplishing. There's no boss to give us feedback on our parenting, no promotions, and no end-of-term evaluation. There's no end in sight. No one is around to pat you on the back when you refrain from yelling or manage to get everyone to school on time while wearing real clothes! Because of all this, it's easy to humbly dismiss our efforts and believe we aren't doing a real job. But this trend needs to stop.
So here I am, reminding you (and myself) that society needs SAHMs. People need to hear your occupation when they ask and I bet you anything, more times than not, you'll get a response filled with admiration and respect for what you're doing.
The next time you are answering the question of what do you "do," stop yourself from adding "just." Your work at home is vital, even if its not always appreciated. Rock that role you're in, and proudly say, "I'm a bada** stay-at-home mother who juggles schedules, runs a home, keeps the kids alive, and sometimes even manages to get dinner on the table at a decent time!"