KidKraft Red Retro Kitchen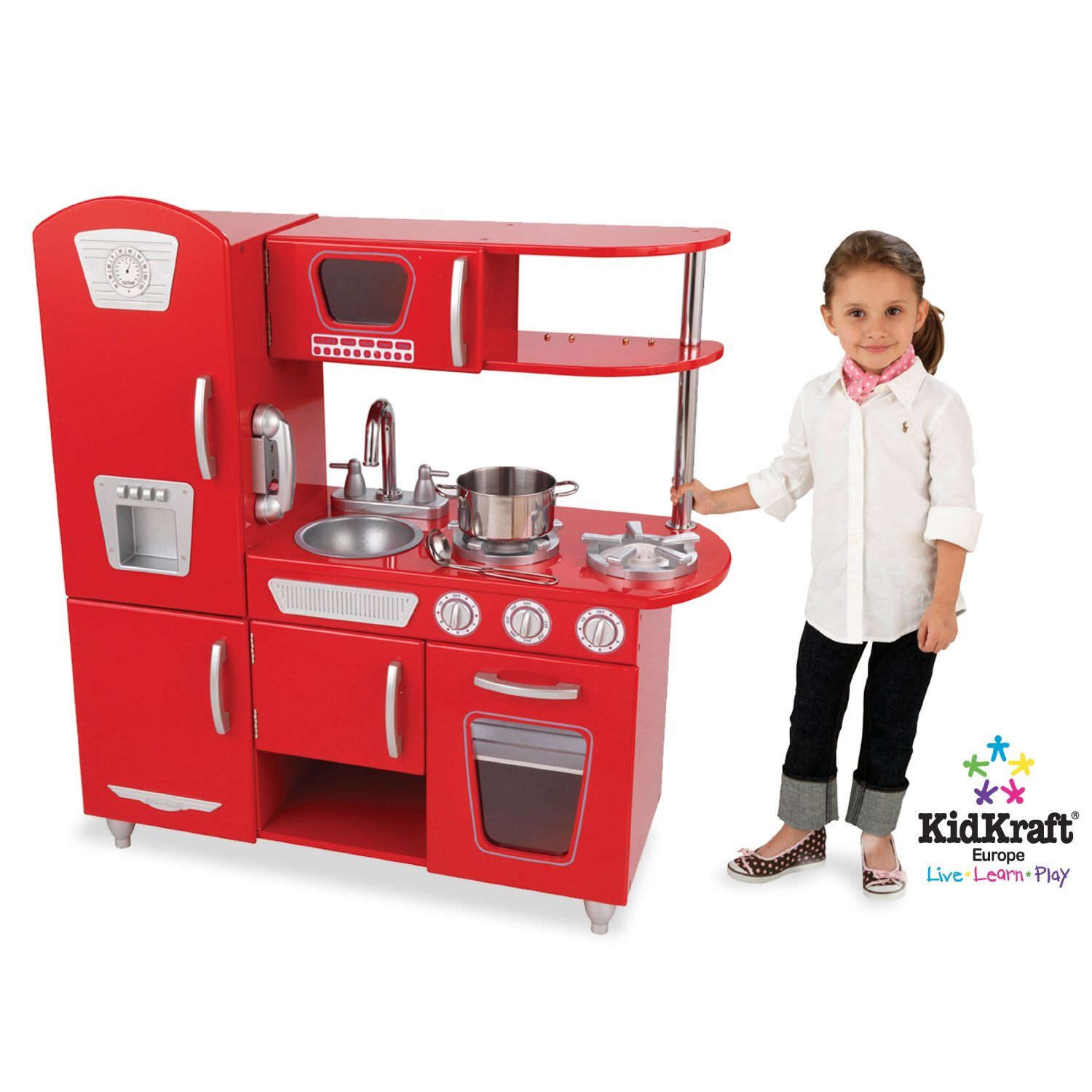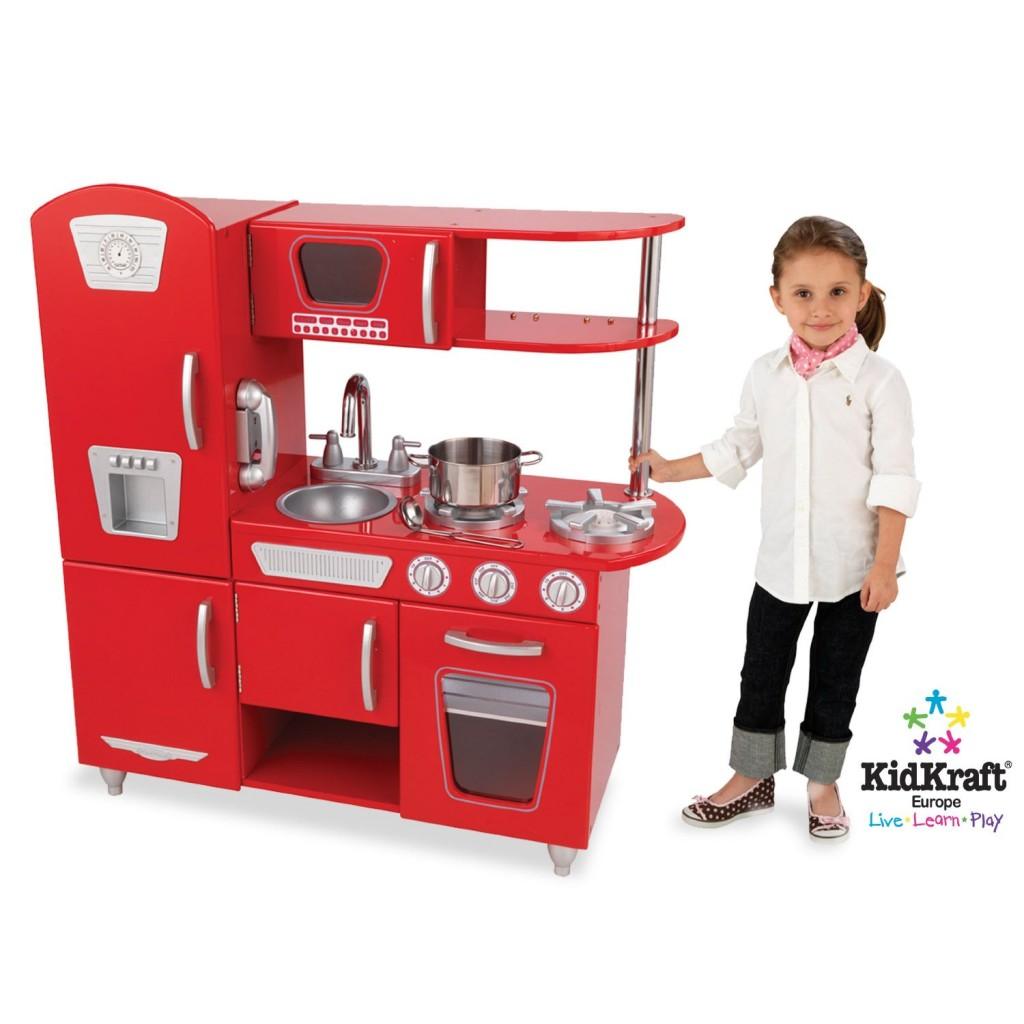 These days there are so many different types of toddler kitchen to choose from, with their fancy ovens, microwaves and phones, that it can be a little overwhelming to choose one for your child. We recently purchased the KidKraft Red Retro Kitchen and our 23 month old is loving all of it's fun features, and we love it because it looks great, it's small, it doesn't play any music or make any sounds, so you can encourage your child to use their imagination and make the necessary sounds. Creativity on the move 🙂
I'm going to start with the only negative about this kitchen, so that I can swiftly move on to the great features- this was an absolute monster to put together. It is made of wood and comes completely flat packed with a billion nails and nuts and bolts. See all those lovely doors that your child will open and close repeatedly? Have fun putting all the hinges on! It took me, my husband and my father-in-law over 2 hours although it was around 1am when we started and we were exhausted. But just reading a few of the Amazon reviews shows that we were not alone- set aside a good few hours to get this thing together. The good part is, the instructions are clear, and all the parts are very clearly labelled and the nuts etc are well packaged so it's easy for you to find everything.
So that is my only gripe. Now let's get on to the good stuff- this kitchen is even more attractive in person, the pictures don't do it justice! Everyone has been complimenting it, and now I'm wondering if I should repaint my whole kitchen red and go vintage style. You have a refrigerator, freezer, removable sink (incase you actually need to clean it), an oven, two stoves, a microwave, a cordless phone, as well as other storage areas for pots and pans. It is recommended for ages 3 and up, but it is a small kitchen as it stands at 33″ L x 13″ W x 35.7″ H so it is only 2 inches taller than my toddler which is perfect. Personally, I would suggest this kitchen for ages two to five.
I love the fact that the knobs on the oven/stove turn and make a clicking sound like the real thing, and that she can pretend to wash things in the sink by turning the faucet handles. She is always answering the phone with her "Heyyo?" and at the moment she is enjoying storing books and toys in the refrigerator 😀 With no batteries required, no songs or music being played, we get to make our own kitchen sounds, like the sound of running of water and the oven timer going "Bing!"
The KidKraft Red Retro Kitchen is currently priced at $149.00 and will keep your child entertained for years to come.