To kick off my exciting journey as 2013 Spokesperson for Voots® kids supplements, I attended a great, kid-friendly event at the Americana at Brand in Glendale, California this past weekend. Voots® Veggie-Fruit Tarts partnered with Kidsgardening.org to throw a "Get Kids Growing" Garden Workshop to help teach children about the joys of gardening while emphasizing the importance of including fruits and veggies in their diets.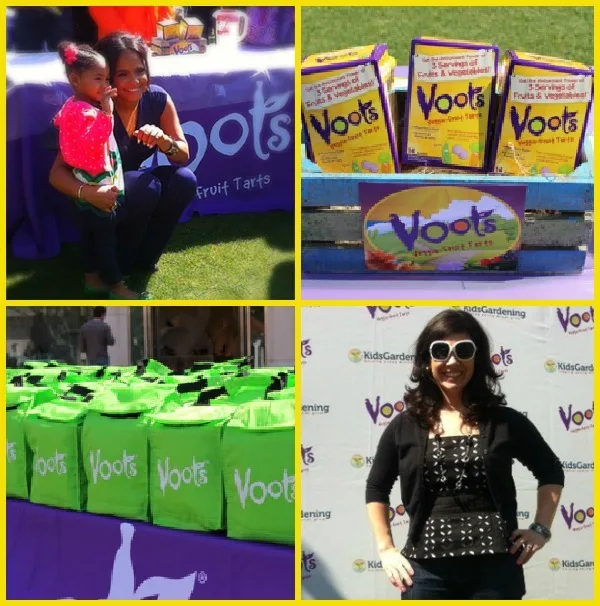 Alongside special guest host, Christina Milian and her adorable daughter, I had a wonderful time interacting with kids as they each received miniature pots to plant seeds at the event to grow their own tomato and carrot plants at home. I especially loved the playful mom/daughter moment when Christina's daughter, Violet, gleefully fed her a carrot as they were posing for photos. They were too cute!
A big hit with the workshop participants was the really cool 7-foot Voots® Brand pot that was home to a 6ft tall Eureka Lemon Tree welcoming everyone to the event.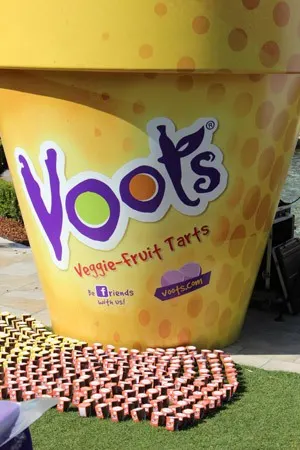 The guests were also excited that there were plenty of Voots® Veggie-Fruit Tarts on hand for the kids to sample and I even saw quite a few parents enjoying them as well.
As a super busy mom, I was happy to be a part of an event that encourages healthy eating. I'll be honest, some days get crazy and things fall through the cracks – like making sure the kids are eating enough fruits and veggies. These kind of events are perfect to get parents and kids motivated to make healthy eating choices. Just watching all the kids get excited about fruits and veggies that day was inspiring. The motivation must have worked with me because I hit the Farmer's Market the next morning!
Since you know I can't go anywhere without my camera these days, I made you guys a quick little video from the event so that we can all feel like we were there together. 🙂
*Please note that I am a paid spokesperson for Voots® Veggie-Fruit Tarts.