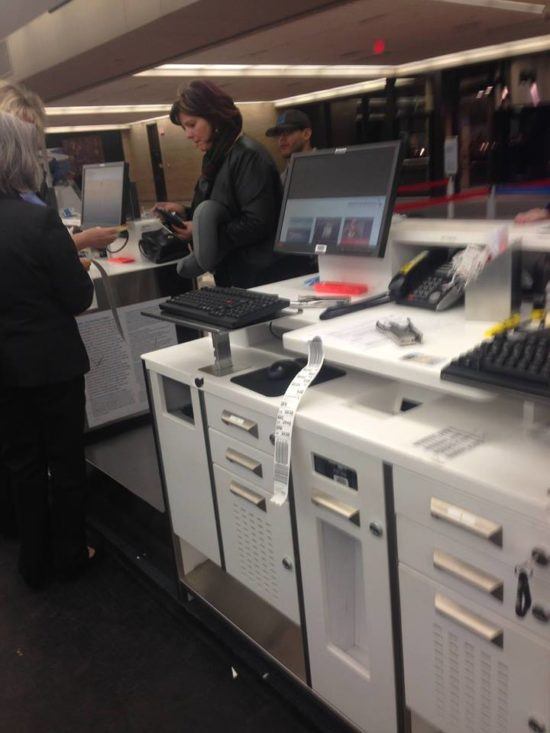 When you see this photo, it may just seem like a lady buying a ticket at an airport. But it's so much more. It is generosity, kindness, and compassion all rolled into one.
As explained and verified on the Love What matters page, a father had taken to his daughter to the airport to catch a flight. When the flight attendant asked how old the little girl was, dad replied that she had just turned two. Unbeknownst to him, the little girl was free to fly before she turned two, but once her birthday hit, she required a full price ticket.
"He was hit with emotion. He mentioned he couldn't afford to rebook this flight or get her the ticket with such short notice. He stepped aside and tried to make a few calls. Hugging his daughter and grabbing his head, you could tell he was heartbroken. This woman next to him at the front counter heard the whole thing. She walked over to him and asked what was wrong. After they talked for a bit they walked up to the counter together.
She pointed back at his daughter and said,
'I wanna buy her ticket.'
The agent said 'You know how much this ticket costs right?'
The woman responded '$700 something?'
'$749' the agent said."
The woman remained unfazed and pulled out a credit card, replying, "That's fine." The man hugged her and repeatedly asked how he could repay her, and she simply said, "Don't worry about it."
What's more? Someone else on the page recognized the woman and did not wish to reveal her identity but posted the following comment: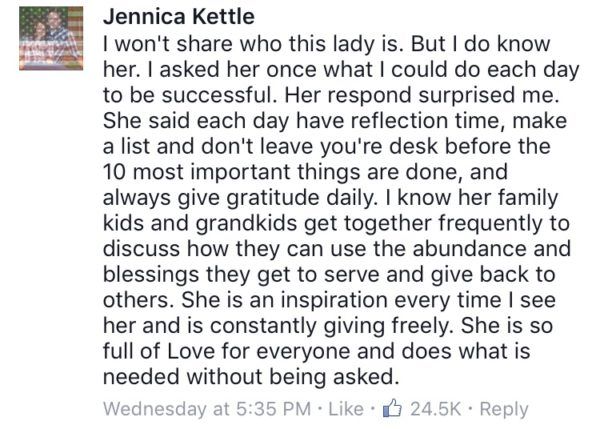 So, this is not a one-time thing for this lady or her family. They actively discuss their blessings and how to give back to others. What a great reminder to us all that giving back changes lives, and that we need to teach our families about compassion and generosity first and foremost, which in turn, can change the world.